A new workshop for Arzal Nautique
The Arzal Nautique shipyard is equipped with a renovated work tool. The workshop for maintenance and work on pleasure boats is enlarged. " Expansion work has just been completed. We now have 980 m². The new workshop will be able to accommodate 6 boats, up to a length of 55 ft "explains Dominique Bleunven, who joined the shipyard founded in 1978 in 2002. " We used to be cramped in the winter with 3 boats without being able to turn around. We were able to remove the asbestos roof, insulate the building, create a paint storage room to standards with fire doors. The working conditions have really improved. "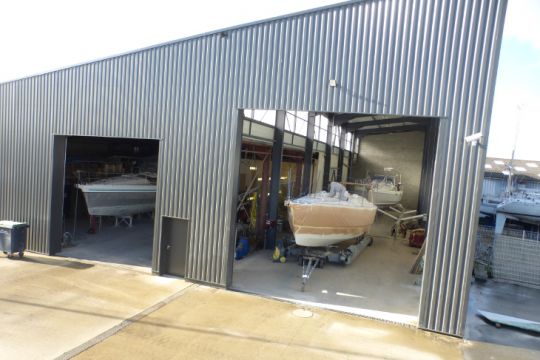 Aluminum sailboats, beyond UFOs
Arzal Nautique made its reputation thanks to the UFO sailing boats from the Alubat shipyard which it has been marketing since 1985. With the brand La Clinique des OVNIS, the company has carried out numerous refit and repair work on boats from the Vendée shipyard. It has represented other brands such as Maxi yachts or X Yachts in the past, but aluminium remains its core business, which it wishes to promote. " By being able to accommodate larger boats, we are extending our niche to all the long-distance aluminum boats of other brands such as Boréal, Allures or Garcia "says Dominique Bleunven. While the sale of new UFOs has dropped sharply after the difficulties of Alubat, Arzal Nautique is developing its activity in second-hand yachts with the contribution of a real technical control done internally.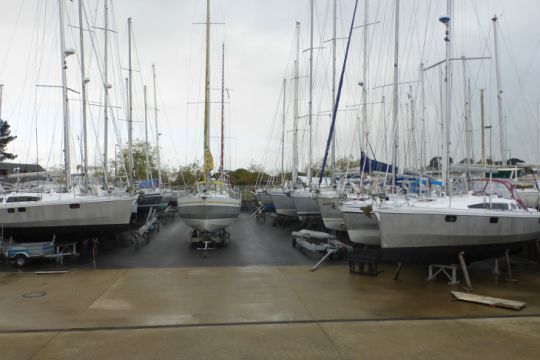 A synergy with the sandblasting cabin in the Arzal marina
The company currently employs 6 employees and uses faithful subcontractors on the Arzal nautical plateau. The dynamics of the marina is reinforced by the investment of the Compagnie des Ports du Morbihan in a sandblasting room, complementary to the offer of Arzal Nautique. " It will allow us to sandblast the boats in good conditions, both for the sandblasters and for the boat, free from the wind, with good ventilation and control of the hygrometry. The transfer to our paint booth takes 5/10 minutes during which we can cover the boat if necessary "says Dominique Bleunven.