At the end of 2013, CatalogAvenue, forerunners in this field, imagined that it would be able to develop IT tools whose aim would be to help those involved in the yachting industry to draw up their bids. The aim is to create integrated synergies between manufacturers (boat builders, engine manufacturers, equipment manufacturers, etc.) and their distributors through a product information exchange network
This solution also makes it easy to generate configurators to help boat sellers calculate the public price with all the equipment and also to know their return price - so the margin! - in the shortest possible time and as accurately as possible.
Before this tool, to write a customer offer, the salespeople all had a workbook compiling different public rates and another support dedicated to their purchase prices. Armed with his best calculator, the salesperson had all the elements to negotiate. The only problems were accuracy and reliability combined with the slowness of the calculation.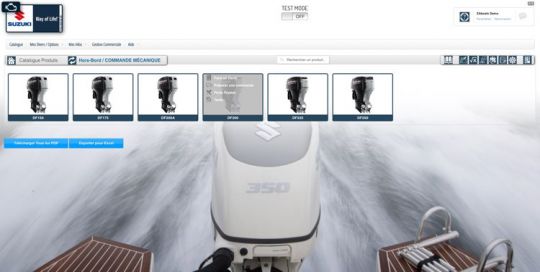 Use an open digital tool to improve speed and quality
One of the ideas of our forerunners was therefore to simplify the work of the sales staff via a computer/tablet (or multi-media) application with the objective: to be able to edit an estimate in 4 minutes, to know the profitability, to print the offer accompanied by the technical data sheet of the boat.
First tested by an Italian motorboat manufacturer Ranieri International, other brands have adhered to this principle of an aggregator integrating hull, engine, insurance, financing, trailer, and others.
Thus, a distributor can access in a simple and centralized way to product or service information from their suppliers, if the latter adhere to it, to establish a rational and simple customer offer with a complete configuration of the boat.
Other significant advantages are that distributors can view their profitability in real time, can access their offers at any time, track them and transform them into purchase orders with a simple click. They can also consult stocks, be kept informed of new products and promotions, and the delivery status of their orders...
The members update their database in real time and organize the configurator as they wish thanks to a standardization of the information, exploitable by all the different computer protocols.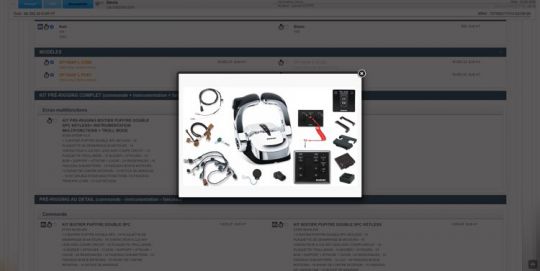 A tool to boost sales through a consumer application
To give an example of the power of such a tool, CatalogAvenue (better known in the boating industry as ZAboats by CatalogAvenue), a forerunner in connected and interactive catalogues, collaborates with the semi-rigid brands Brig, Highfield, and Zodiac.
Another application, for the last 3 years CatalogAvenue and the motorist Suzuki have developed a tool that allows you to select the right accessories for each engine, which reduces the number of errors in quotes. It also offers an accessories merchant site for end customers, all using a single information management system.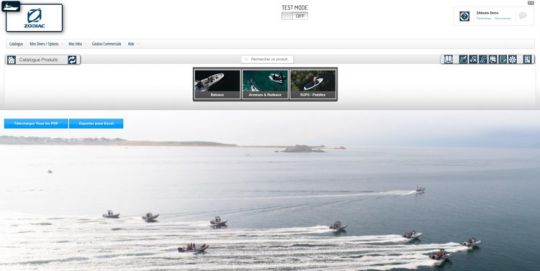 The undeniable advantage of using a configurator is to reduce manufacturers' costs and improve their quality of service thanks to a strong decrease in order errors.
CatalogAvenue confirms that these tools are flexible and already extend to many sectors such as automotive, recreational vehicles, motorcycles, agricultural machinery, industries that face similar challenges to the nautical sector.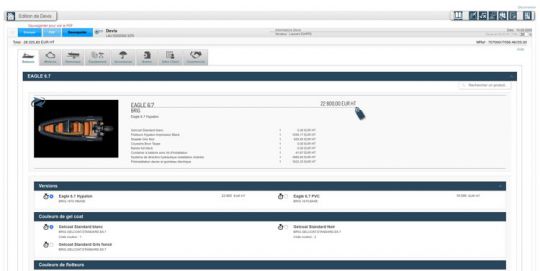 A first step that opens new horizons
The exploitation of digital technology is constantly evolving, just like Fintech and interactive connected catalogues, configurators... offer new operational, technological or economic models that are innovative and disruptive, aimed at addressing existing or emerging issues in the industry.