Resizing ship production and safeguarding jobs
Maxime Vedrenne, commercial manager of the Fora Marine shipyard since 2012, has filed with Stéphane Olevier, manager of the company V-Motech, a takeover bid for the RM yacht builder, which is in receivership. If the candidate wants to ensure a degree of continuity, he or she wants to distinguish himself or herself from the recent developments in the company. " We want to increase the quality and slightly decrease the quantity of boats built. I knew the time of Martin Lepoutre (editor's note: before last manager) and I didn't completely agree with the way the buyers were operating. The unmet target of 60 boats per year by 2020 set at the time of the takeover required a very big change for the company. I prefer to do what we know how to do well, with the 30 to 35 boats a year that we do today. The aim is also to safeguard jobs and the installation of the construction site in La Rochelle ", explains Maxime Védrenne.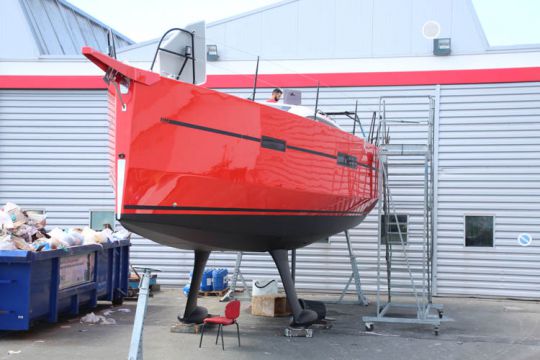 Integrating added value at Fora Marine
The candidate for the takeover also wants to ensure the sustainability of the construction site through its know-how. " It is necessary to take complete boats out of the shipyard for the customers and to do this, we need to increase Fora Marine's internal skills, for example in key areas such as energy or electric motors which are developing. The added value must be created internally ", says Maxime Védrenne. He gives himself 2 years to prove his system works, before starting to present new yachts.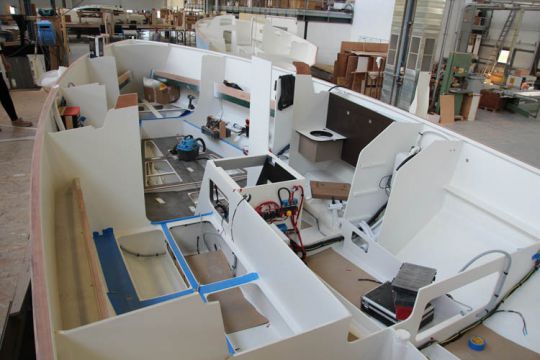 A commercial and an industrialist, owner of an RM sailing boat
The two partners rely on the complementarity of their profiles. " Stéphane Olevier is a customer of Fora Marine who got a RM10.60 and a RM13.70. He was therefore in the position of customer of the yard. It also has a company of 120 people that does design, production, sales and operates its machines. He has good financial expertise and his activity for the automotive sector remains artisanal, but well framed and rigorous. He can bring that rigor to Fora Marine. For my part, I've been familiar with the realities of the site for some time and I can maintain continuity in my relationships with clients. Don't break that. I think our duet is interesting. Our takeover offer is not that of a large group, but it's a good one "concludes Maxime Védrenne