Pulse 58, the 1st motor boat from RS Electric Boats
The RS Sailing shipyard has built up a fine reputation in the field of sport sailing since its creation in 1957. Its new subsidiary, RS Electric Boats, opens a new path for the company, by presenting its first motor boat. The Pulse 58 is a 5.80-metre semi-rigid boat, equipped with an electric motor, powered by a 57 kWh battery pack. The propeller under nozzle, without shaft, is retractable. Two tunnels improve the hydrodynamics of the hull.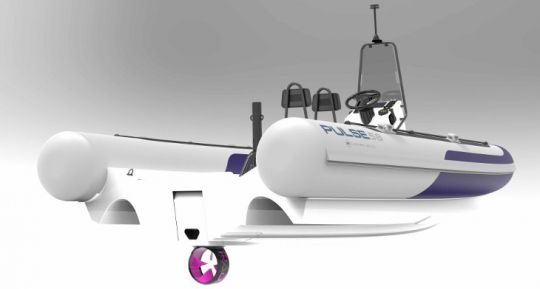 Continuing the ecological dynamics of RS Sailing
The new Pulse 58 is part of an environmental approach initiated by RS Sailing for its yachts. The hull of the semi-rigid will be built by infusion using natural flax and basalt fibres and recycled PET resin. "RS has begun an eco-friendly approach with the RS21, with electric propulsion, construction materials, thoughtful consideration of storage and optimisation of logistics. We are partners of SailGP with our sport catamarans. Their buoys already move electrically. The electric semi-rigid is a logical continuation. We are in the concept of the electric urban car for short journeys. Boating is still a bit behind the car in electric" testifies Nicolas Honor, manager of RS Sailing France.
Accompanying sailing events
RS is counting on its presence in the world of sailing to get its electric boat started. "Eventually, events such as the Olympic Games or major sailing races will have to make an effort in terms of CO2 emissions. If you don't follow a GC32 or an America's Cup Class boat with the Pulse 58, there is a natural market entry for sailing support. We're also targeting inland waters. The extension of the range could open up to port servitude for example" illustrates Nicolas Honor.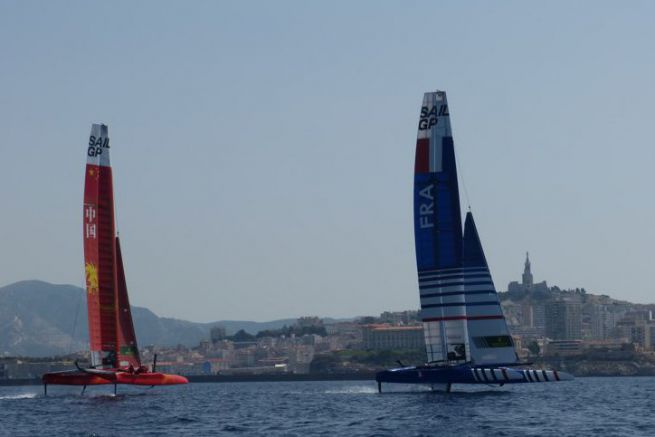 1st RS motor boats marketed in 2020
The 1st copy of Pulse 58 will be presented at the 2020 Boot Dusseldorf. Marketing will start on this occasion, through the current RS Sailing distributors. "All current RS Sailing representatives are involved. The network will be able to expand or evolve according to the market", says Nicolas Honor.