After the announcement of the change of dates for the Grand Pavois in 2020, removing the closing Monday in favour of an early opening on Tuesday, we took stock of the situation at the La Rochelle boat show with Alain Pochon, President of Grand Pavois Organisation.
You have announced a change in the dates of the Grand Pavois in 2020 and the abolition of Monday. What are the reasons for this?
Traditionally, Monday used to be Merchants' Day. This has disappeared because now they work every day. Nowadays, many exhibitors leave and tidy up on Monday. It had become an almost dead day. This should not change much in terms of sales, which will logically be transferred to Sunday. The Grand Pavois is a boat buying show with sales every day.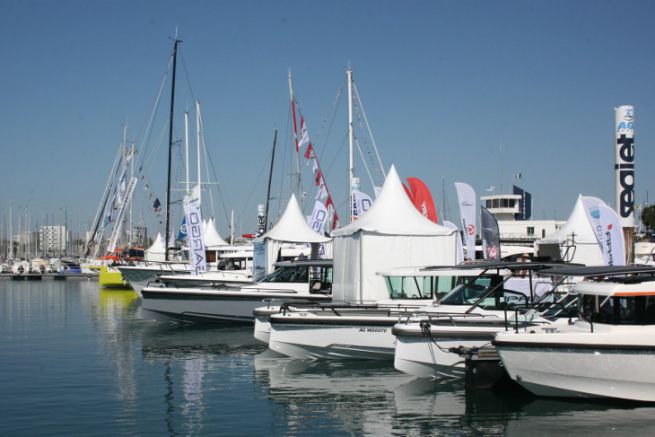 What about the proximity to the Cannes Yachting Festival as it was in 2019? The 2020 editions will be further away.
There has always been a desire to move away from Cannes because we have common exhibitors. But the Grand Pavois cannot take place before September 10th because there are other events in La Rochelle and the technical means of the municipality are not available. In addition, the port of Minimes would lose too many customers. On the other hand, there is the problem of the tides. We had carried out studies to accommodate deep-draught boats in the Minimes basins by large tidal coefficients. The budgets of 2 to 2.5 million euros were too high for the community. Unfortunately, when the dates are close to Cannes because of the coefficients, it will remain a problem because there will only be one day of beating for the exhibitors before the opening on Tuesday.
What is your assessment of the Grand Pavois 2019?
It was a good edition with many boats sold. The proximity to the Cannes Yachting Festival resulted in a lower attendance from the Parisian clientele. There was also an attraction of the new sailing show in Cannes. In 2006/2008, we also wanted to launch a show on 2 sites with multihulls and large units in the trawler basin, close to the city centre. With the crisis, we missed the opportunity and I regret this, even if it poses organisational problems, especially for the generalist yards which have to manage 2 stands.
What changes are expected in 2020?
We are going to continue the developments, keeping the new entrance at the end of the equipment hall and improving the shuttles. The great Hall B, the service hall, will disappear. It will be transformed into several small villages. This will free up space on the medians for the on-shore display of small boats, as requested by the shipyards. Indeed, the cost to them is lower and the new boats, which are not launched, can be resold directly.