The North Sails sailmaker sets up in Lorient
The project had been in the box for many months. North Sails has officially opened in Lorient. Initially planned in the Challenges building, built to host the French America's Cup projects, it had to be redesigned after the fire in the building on June 9, 2018 . North Sails has finally set its sights on the former floor of the Tonnerre sail factory, near Lorient-La Base. "With the development of the bases of all the offshore racing teams, the Ultim, all the minis on the median... You can't imagine not being there. And that also brings us closer to Port-La-Forêt," sums up Philippe Touet, arrived at the head of North Sails France in Vannes in tandem with Gautier Sergent, in June 2019 .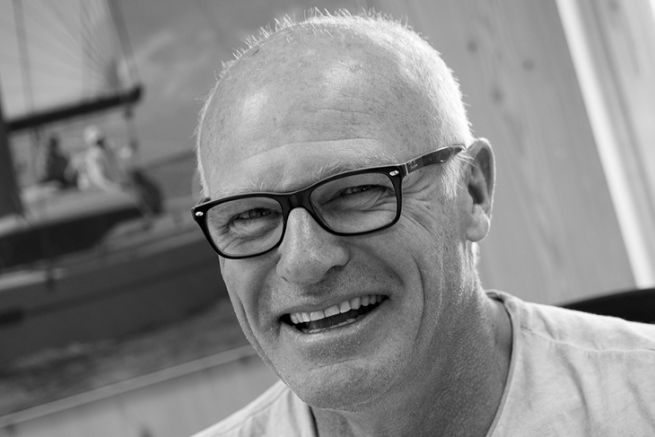 A floor dedicated to sail service
North Sails' new premises have a floor area of 500 m². It is entirely dedicated to service activities. "There are no plans to manufacture sails for boats here. The aim is to always have two people on site. They will be people from the Vannes team who live towards Lorient and who will also be spared the need to travel. This allows us to keep the same contact with the customers. The principle is to always have one person in the design office and one salesperson. Eventually, the floor in Lorient should replace our 2nd building that we rent in Vannes. The IMOCA sails will be able to be treated in Lorient, while the Ultim will remain managed in Vannes"
Service also for boaters
The establishment of a North Sails service sail factory in Lorient does not satisfy offshore racers. "There was no longer a sailmaker present in Lorient for the service. When we announced our arrival, there were already yachtsmen from the port of Kernevel who came to see us for sail repairs," explains Philippe Touet. If the sailmaking industry is mainly recognized in the racing and regatta world, it continues to consider yachting as a potential for growth. "The first assembly with shipyards such as Outremer, Gunboat, Marsaudon or IDB Marine corresponds to our marketing image. We are also going to make the next sails for the schooner Tara" concludes Philippe Touet.