Opening of the Yachting Portal
The Portail Plaisance, created by Maritime Affairs, opens on October 2, 2019 at the end of the day. Intended for the nautical, yachting and professional players, its vocation is to simplify administrative procedures with institutions and to participate in the general offer of dematerialized public services. It can be accessed at demarches-plaisance.gouv.fr for all departments in mainland France and overseas France.
A desire to make Maritime Affairs accessible and modernize
The opening of the Yachting Portal is the result of an initiative launched several years ago. " The process of reflection began 10 years ago in order to bring together the francization process between Customs and Maritime Affairs. The yachting portal project was launched at the beginning of 2018 to facilitate the formalities for the registration of pleasure boats. The website is the point of entry, but 2/3 of the upstream work has focused on the process. The IMPALA registration software was created in 2007. At the time, co-ownership and LOA were not as common and therefore poorly taken into account. We had to take into account the trend from ownership of boats to use. We also created two separate databases for vessels and owners "says Xavier Nicolas, Director of the Maritime Affairs Yacht Mission.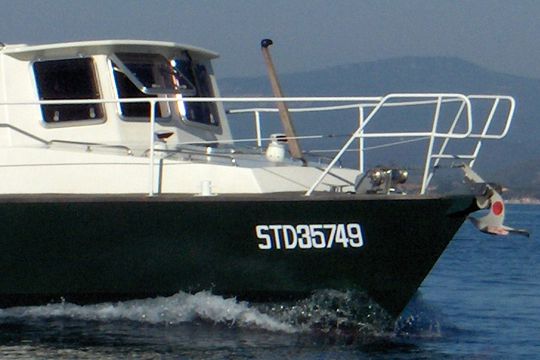 It also reassures on the maintenance of the local branches of the administration. " The counters remain open. We are not cutting local services, but we are providing an important service for all users who are not on the coast. "
Registration of vessels less than 7 metres in length
Initially, the Yachting Portal is only open to newcomers to the pleasure boat market, dealers or builders. After registering on the website, their account is approved by the administration. They can then autonomously carry out the entire registration process for boats under 7 metres by transmitting the digital file. They directly issue the temporary navigation permit. The dematerialised, secure traffic card is then transmitted.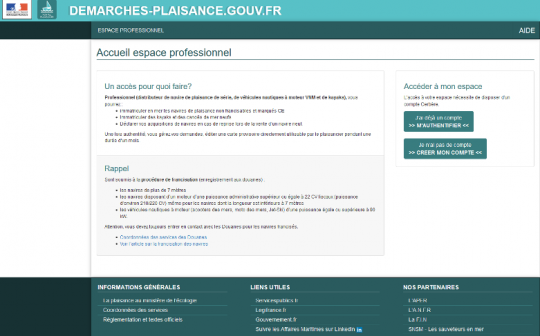 " For the moment this is limited to the first registration of boats under 7 metres, not French registered, but we would like to extend it further with customs in the future. This still represents 60% of the fleet. "says Xavier Nicolas.
Open to future boaters
The Yachting Portal aims to extend its services. Online registration procedures should be open to boaters for the transfer of ownership of second-hand boats by the end of 2019. In 2020, the service will gradually be extended to transfer of ownership for legal entities and co-ownerships.