A boat show project in Qinhuangdao
The yachting market in China is the focus of attention. If this emerging market does not start as quickly as some hoped a few years ago, it is becoming more structured. And this organization involves the creation of meetings for boaters. Grand Pavois Organisation (GPO), the organising structure of the La Rochelle Boat Show, has a solid experience in the field since the event was created in 1973. She is also the head of the Nauticales de La Ciotat. Since the experiences of the Shenzhen flood shows in China between 2009 and 2011 and Itajai in Brazil in 2014, GPO was only operating in France. The doors of export seem to be reopening with the signing of a contract with the city of Qinhuangdao, located 300 km from Beijing, the Chinese capital. A delegation came to visit the Grand Pavois 2019 and present the project.
Study an event around yachting in 2020
The collaboration between GPO and the port of Hebei in Qinhuangdao is a feasibility study. " It is a large commercial port, very industrial, undergoing redevelopment. (Editor's note: this is one of the largest Chinese ports, particularly in the transport of coal.) The port of Hebei wants to install yachts there. He therefore asked us to conduct a market study to see the feasibility of an on-site boating event. Not necessarily a boat show in the classic sense. We're in the reflection phase " explains Pierrick Garenne, Deputy Director of Grand Pavois Organisation, in charge of communication. In addition to trade fairs, GPO already organises offshore racing events.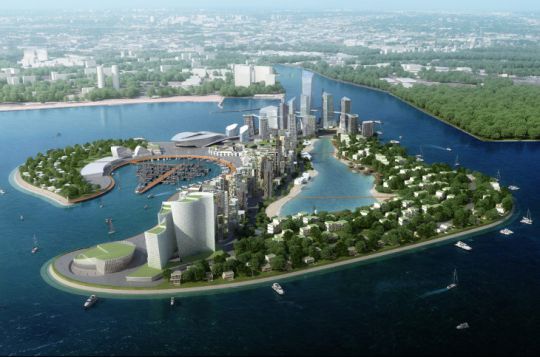 At the end of the feasibility study, a project can be launched. The objective of the Chinese province is to have a boat show by October 2020. On the scale of the market it targets, the event boasts international ambitions.