Electric propulsion: alternative energies invite each other to sail as well as to drive
In recent years, the electric motor may have been on everyone's lips, but few boats were presented. Engine manufacturers such as Torqeedo or Oceanvolt presented their products, but only small boats were shown to boaters. Electricity was more a matter of refitting or small confidential projects. The 2019 edition of the Cannes Yachting Festival seems to mark the beginning of a turn.
Fountaine-Pajot presented its Lucia 40 electric developed with Volvo-Penta. The catamaran, if it remains a prototype, embodies the approach announced by the marine engine manufacturer in 2018 to develop as quickly as possible its hybrid and pure electric offer for pleasure craft.
Even bigger, Sunreef Yachts presented its 60-foot Eco-Electric multihull. The Polish manufacturer claims that the boat is able to operate at 100% electric power, including for servitude, for 24 hours without starting its generator. The 50-ton sailboat must nevertheless carry 134 kWh of batteries to achieve these performances.
On the motor boat side, electric boats are also continuing to develop. At the entrance to the show, for example, we noticed the X-Shore Eelec 8000 with its very distinctive hull step. The site claims to combine speed and electricity.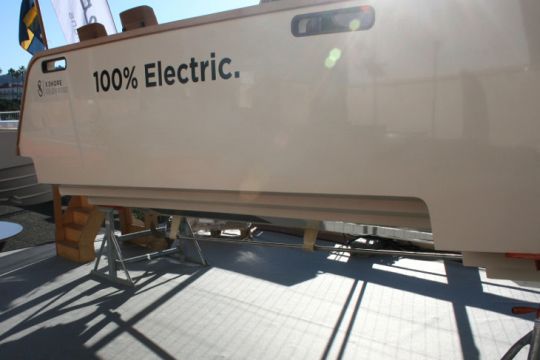 The new multihull show?
Multihulls are taking an ever-increasing share of the Cannes basin, as is their market share. Faced with the alignment of sailing catamarans at the bottom of Port Canto, we could believe we are at the International Multihull Show of La Grande-Motte, the number of boats being comparable. The dynamism of the sector is also marked by the arrival of new brands at the Cannes Yachting Festival, such as the South African Balance Catamarans, Windelo, Excess or the Dragonfly trimarans. The presentation of the Gunboat 68 was one of the highlights of the show.
On the engine side, the trend is also marked. The Power Cat is a growing market that interests all manufacturers and the alignment of the models was striking. Lagoon presented its Sixty 7 while Aquila Catamarans tripled the number of boats on display.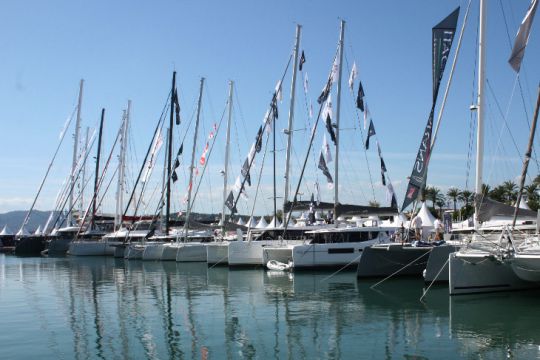 Return of the sports sailboat
While Cannes remains the location of the large, high-end sailboat, lining up Italian and Nordic semi-custom yards, a few smaller boats have appeared afloat. We note the return of worksites presenting sailboats with a more sporty vocation. Dehler presented its new monotype the Dehler 30 OD, while X Yachts exhibited its X 4.0.