Rigid inflatable boats for the Bénéteau Boat Club presented in Valence
On 10 and 11 July 2019, in the Spanish port of Valencia, Bénéteau shipyard presented its international network with the latest additions to its range of sailing and motor yachts. The presence of two Bénéteau-branded inflatable motor boats surprised some people, which could lead them to speculate on the arrival of the Vendée leader in this major niche. We went back to the source to find out more about Bénéteau's strategy.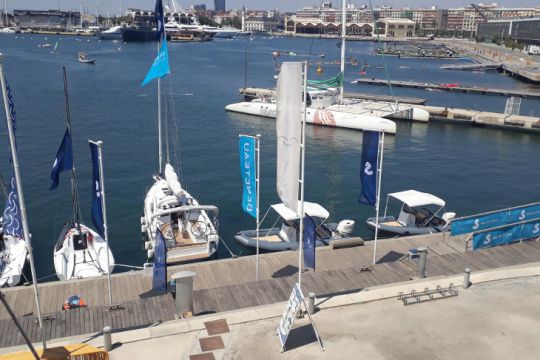 Presentation of Bénéteau boats in Valence
The two boats presented in Valencia were produced by Zodiac as part of a partnership with Bénéteau. They are intended for Bénéteau Boat Clubs. If they bear the Bénéteau logo, they are not intended to be sold as such to boaters. "It's a test with Bénéteau dealers and see if there's any interest in it," explains Jean-François Pape, Communications Director "The objective is that they can project themselves with a semi-rigid offer and see if this could motivate some of them to open boat clubs."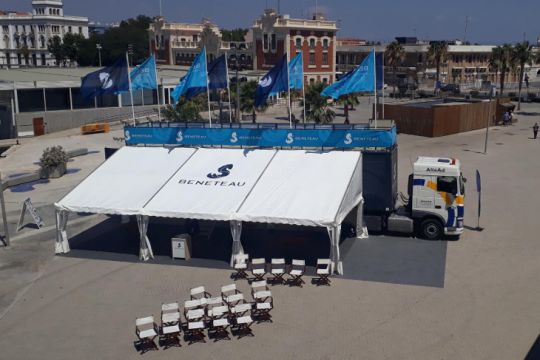 Bénéteau International Dealer Meeting
Open boat clubs to first-time buyers
With Rigid inflatable boat 5.50m and 6.50m Bénéteau intends to attract a new clientele for its boat clubs. "It's a way to get first-time buyers. These boats are adapted to the profile of new boaters who are looking for use rather than ownership in boat clubs," says Jean-François Pape.
Zodiac to transcribe with real boats
Bénéteau's communication manager explains Zodiac's choice in several ways. "There have been good connections and discussions with Zodiac for a long time. They are good boats, with which we were comfortable in terms of positioning in terms of use and price. Zodiac was also interested in the approach (Editor's note: it also has a partnership with Dream Yacht Charter for its boat clubs). In addition, when only 3D renderings and images are shown, it is difficult to get feedback from dealers. By presenting real boats, the network can be projected more easily. Then we have a real return."
The schedule of potential deliveries is not fixed and Bénéteau is waiting for the end of its network meeting to plan the next steps of the operation.