Extension of the "Rent your boat" site
Quicksilver recently announced the expansion of its boat rental platform. In 2018, the Brunswick group brand launched its website louer-votre-bateau.com in Spain. Dealers in the Quicksilver network offering boats of the brand for hire are invited to register on the system that groups the available offer and allows the interested yachtsman to book directly on the site. Quicksilver already claims 14 rental points in Spain and more than 40 models available. The boat manufacturer has announced the addition of 3 bases in Switzerland to the system.
Conquering the French market
The system should quickly be extended to France. "After Spain, which allowed us to test the system last year, we are starting to extend the platform. There has been interest in Italy that should open in a few days. For France, there is also interest, but we are waiting to have enough bases to launch the platform. We hope to do so this season," explains Simon Delcroix, marketing coordinator at Quicksilver.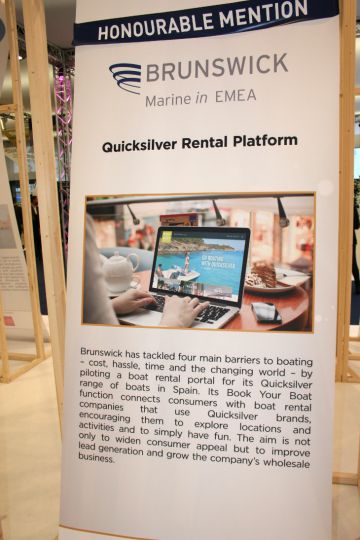 Rental attracts boat builders
Identifying the lessors of a boat brand to better promote it, Quicksilver is not the first player in the nautical industry to use the method. In 2017, Zodiac was already adopting this strategy by launching its zodiac rental site to promote the semi-rigid products of its 3 brands Zodiac, Bombard and Avon. While boaters tend to favour rental use over the purchase of a boat, it is crucial for builders to be identified by rental customers in order to hopefully transform them into future owners. "The objective is to increase the brand's influence, so that people realize that you can rent a Quicksilver boat and generate interest so that in the long term, they can become new customers," confirms Simon Delcroix.