The Plasmor shipyard finally saved
In October 2018, Plasmor announced its bankruptcy following cash flow difficulties related to human resource issues. At the time, Sébastien Marin, the sales manager, hoped to relaunch the business quickly through a new structure. The project had not seen the light of day and the absence of the construction site at the Nautic suggested that the adventure was over. It was finally another former employee, Thomas Neveux, who took over the business. " I had stopped by to give a birth gift to a former colleague when I learned that Plasmor had filed for bankruptcy. So I asked Dominique Bourçois for the name of the representative (editor's note: the founder and former director of Plasmor) and made an offer "summarizes the buyer. He finally acquired all the assets, mainly composed of the well-known name Plasmor and boat molds.
A nautical experience within Plasmor and outside
Thomas Neveux was not predisposed to enter the nautical world. As an IT developer, he started working for himself for the first time in the management of a leisure centre in the Vendée. But family constraints forced him to quickly find a new paid job. " Living in the Vendée, I arrive at Bénéteau without enthusiasm, but I like it and I continue in the nautical world. "explains Thomas Neveux. He finally arrived at Plasmor where he stayed for 4 years, holding all positions outside the offices, before leaving with new business creation projects. " In the end, there was this opportunity. I already wanted to take over the company when I was at Plasmor. I had talked to Dominique about it (Editor's note: Bourçois). There is an attachment to the Plasmor brand. "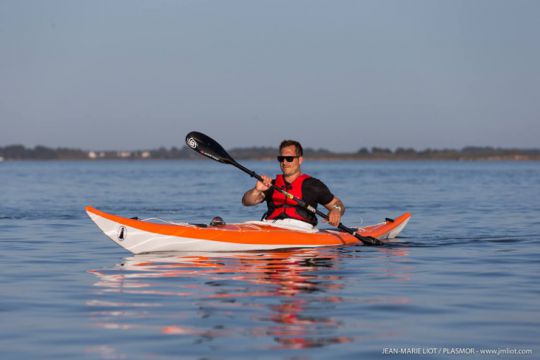 Move and restart the activity
Plasmor stays in Brittany, but will leave the shores of the Gulf of Morbihan to join Bains sur Oust. " The first step will be to restore confidence and production over the next 3 years, by starting again on existing and successful boats. We'll keep kayaking and sailing. I will recruit a first employee, giving priority to former Plasmor employees and should take a second one as soon as the first sailboat is sold. "
The new manager remains cautious about development and new boats. " We will not be at boat shows in 2019, that would be too fast. And to be innovative, you already have to earn cash. "