The Mer Concept company created by skipper François Gabart will set up in the port of Concarneau in 2020. The company that manages the projects of the Macif Course au Large team, but also other professional sailing teams, is building a 2000 m² building on the ground and 3500 m² of floors that will house offices, but also a hangar that can house an Ultim trimaran, an Imoca monohull and two Figaro 3 monotypes. The device will be completed with a 40-metre long pontoon. At the launch of the work, François Gabart answered our questions on the reasons for its establishment and Mer Concept's ambitions in offshore racing and beyond.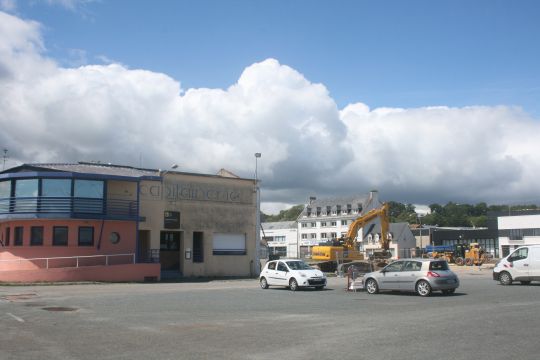 How did you get to set up Mer Concept in Concarneau?
For the past 5 years, with Macif, we have had a workshop for the maintenance of the trimaran in Port-La-Forêt, but no solution in Finistère for major projects, so we did it in Lorient. We wanted to bring the teams together with the design office and all its specialties in composite, electricity, hydraulics and mechanics, the hangar and a pontoon next door. This avoids sharing teams during construction work. We've been working on it for a few years. There is no land large enough near the water in Port La Forêt. This was a subject that Hubert Desjoyeaux had already addressed at the time for CDK Technologies when he had the construction of the maxi trimaran Banque Populaire, which has now become Spindrift. So he had gone to Lorient. We had re-examined the question in 2013 for the current trimaran Macif and in particular explored the Concarnese track, but it was not the right time. With the launch of the new Ultim Macif and the IMOCA Apivia project, we relaunched our research and this time we were on the right track for Concarneau.
What advantages do you see in Concarneau?
There are two reasons. Concarneau is a site with extraordinary potential. It is a protected port with space for a pontoon, where you can go out in almost any weather and tidal conditions. There are activities nearby that are complementary with offshore racing, Kaïros and Roland Jourdain, fishing and shipbuilding with companies like JFA and Piriou. I think we can strengthen skills and imagine engineers moving from one company to another.
The second element is the continuity of the work done over the past ten years. Mer Concept is 35 people who live close to here between Penmarc'h and Auray, with families and it is important not to destabilize the team. This also makes it possible to stay close to the Finistère Offshore Racing Centre.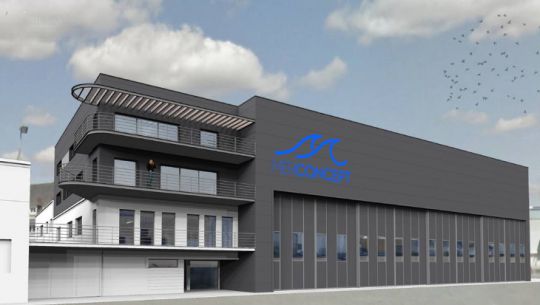 What is Macif's role in this new building?
The project is co-constructed with Macif, with whom we have been working for about ten years and I hope for a long time to come! But it is Mer Concept that is carrying out this work.
Mer Concept is now involved in ocean racing. Could there be other projects?
Today we are almost exclusively involved in ocean racing, with the trimaran Macif, the monohull Apivia and the Figaro Macif. We are also working on the Ocean Race project, because there is a real knowledge of IMOCA and we would therefore be delighted to contribute something to it. But I also want to go beyond the simple framework of ocean racing. Today, with foils, flight is revolutionizing the way we sail and I don't think this revolution will be limited to racing. There will certainly be technology transfer to be done very close to us towards yachting, but also in a more distant way towards small floating devices such as surfing or kitesurfing and civil shipbuilding. We have the ambition that the energy we put into our racing boats can be used outside this field. In the coming years, of course, we want to win races, but if we could do more, I would be delighted!