Nautic Training Concept specializes in navigation training materials. Its founder, Eric Bretagne, presents his activity and his vision of access to pleasure boating.
Can you tell us about your background that led to the creation of Nautic Training Concept and the company's activities?
For several years I had a training boat in Crouesty and Nantes, which I have since sold. Finding no support that satisfies me, I started to create my own teaching tools. In 2010, when the publisher Ediser wanted to launch a paper and digital guide for the preparation of coastal and river licences and the Restricted Certificate of Radiotelephony, I wrote the content. Since then, Ediser has been bought by Fleurus, owner of the famous Vagnon guide, and I am now working on this range.
In parallel, I developed the first training courses for boat licence trainers with the ENSVN of Quiberon. This led to the creation of the curriculum and the CQP (Professional Qualification Certificate) with the Federation of the Nautical Industries (FIN). This training is now taken over by the INB where we will be involved in the courses.
Finally, I also sell navigation equipment. I bought the FlashTide brand in 2018. Under this name, we manufacture navigation rules, about 8 to 9000 per year. We also sell NV Charts nautical charts.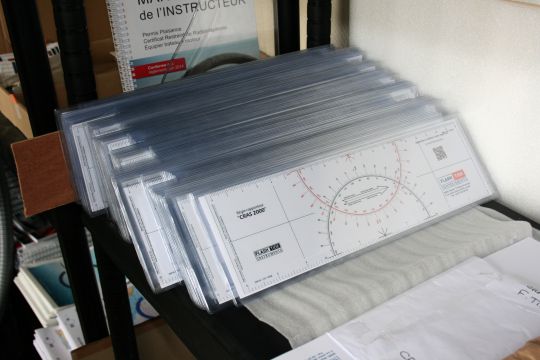 What is the current market situation for school boats and training?
There are currently 1,000 accreditations, of which 700 to 800 are actually active and 2,000 trainers. 80% of the licences are coastal licences. We are facing a shortage of trainers, especially in the Paris region or in Lyon and in season on the coast. The age pyramid is problematic with 75% of trainers over 50 years of age. The practical tests for the licence have been delegated to school boats to free up examination places, while the theoretical part remains managed by Maritime Affairs.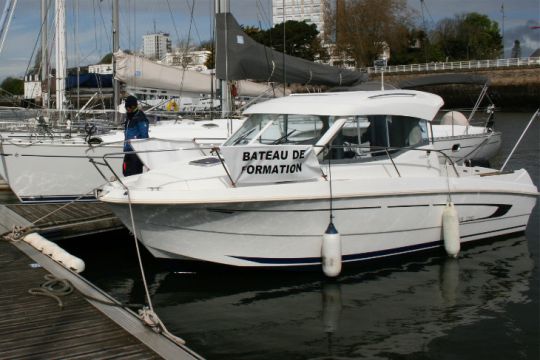 What role can school boats and training materials play in the evolution of the yachting market?
The FIN found that despite the decline in vessel sales, the number of licences continued to increase. The permit or the cruise school are the entry points into boating. Hence the importance of the quality of training to keep boaters. If it is of poor quality, people are afraid and do not practice. It would be necessary to quantify how many people practiced in the years following the boat licence. Many do not have enough confidence to rent or buy a boat. Thanks to the CQP, since 2016, trainers have been demonstrating their technical skills, which was not necessary before. Similarly, we try to develop training materials that satisfy the practitioner and not only the trainer, which can be used after the permit.