CNB refocuses its production on catamarans
The CNB shipyard, a Bordeaux subsidiary of the Bénéteau Group, has announced its industrial reorganization. The Gironde site will be dedicated exclusively to the production of catamarans of the historic Lagoon brand and the new range of Excess multihulls. The CNB Yachts monohull yachts will be relocated to the Monte Carlo Yachts site in Monfalcone, Italy from September 2019. This decision is in line with the Bénéteau Group's objective to double its multihull production capacity between 2016 and 2020 in order to meet the enormous growth in the market. The increase in sales expected from the operation is 10 million euros over the 2020-2021 financial year. Around ten jobs should eventually be created in Bordeaux.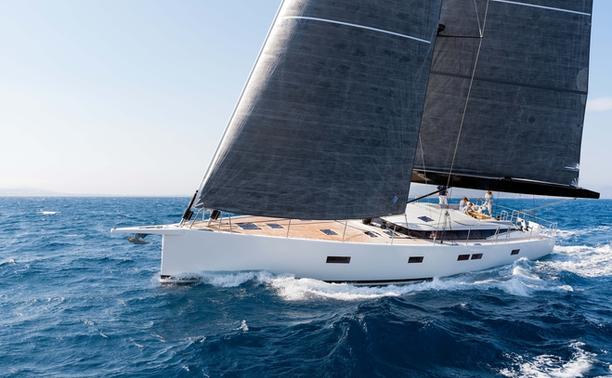 Industrial investment and skills transfer
The new organization requires investments in CNB's industrial facilities in Bordeaux amounting to 2.75 million euros, as Yann Masselot, CNB's director, explains. "We are going to reorganise the interior of the B5 building, in terms of tools, mezzanines and access gangways to move from the production of monohulls up to 80 feet to catamarans around 60 feet. The other buildings already accommodate the production of catamarans around 50 feet on the one hand and over 70 feet on the other"
The relocation of monohulls to Italy involves transfers of know-how, says Yann Masselot. "There will be temporary mobilities for the time it takes to pass on knowledge, initially of Italians coming to France, then of CNB staff in Monfalcone for the launch of production in September 2019. However, the teams remain in place."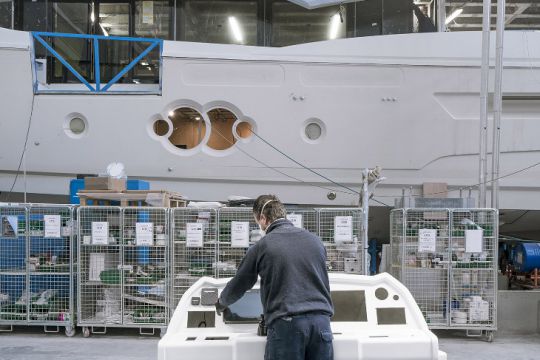 Development opportunity for CNB yachts
The decision to transfer the production of CNB's Bordeaux range to CNB is the result of the Bénéteau Group's desire to optimize its industrial resources. It frees up capacity in Bordeaux, where the site is saturated by the growth of multihulls, while filling the Monfalcone site, which is more subject to the fluctuating motoryacht market and which experienced turbulence in 2018. However, Yann Masselot also sees opportunities for CNB Yachts. "The CNB Yachts brand and its turnover remain within CNB. The marketing teams and the design office remain in Bordeaux. The production in Monfalcone opens perspectives in the evolution of the monohull range and brings flexibility in customization, as Monte Carlo Yachts does in motoryacht. For example, the paint booth will allow a greater range of hull colours"