What is the profile of the users of the port of Lorient La Base today?
Sylvain Morel: The base is a professional port that welcomes few private individuals. Physically, offshore racing occupies one half of Lorient La Base and professionals the other half.
What changes have you noticed?
Since 2004/2005, we have been overwhelmed by the demands of offshore racing. In 2019, we had to refuse the first boat. That's why we launched the project to expand the base with the K3 breakdowns.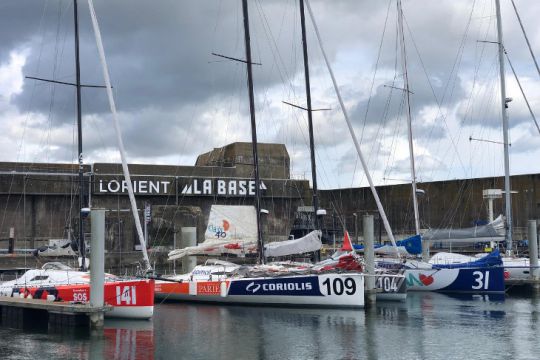 What are the parameters to be taken into account for such a project?
The development time of a port is generally 10 years. The problem is to know what yachting and ocean racing will be like in 10 years' time. For the K3, the implementation should be 3 years between the idea and delivery. We are always on the alert for the evolution of offshore racing boats, which are no longer managed as before. Large out-riggers and foils must be taken into account. The rudders that now go beyond the walls require the piles to be retracted.
It is also necessary to consider the manoeuvres and locations of the boats in the port. For example, with the foils, the anti-drift plane of the Figaro 3 has been reduced, which poses a problem for manoeuvring in windy conditions. Similarly, an Ultim trimaran has 300 m▓ of dunnage. Even with 100 HP and a thrust propeller, this becomes complicated for service boats in the manoeuvring assistance. And below 6 knots, he has nothing in the rudders to steer. We had to adapt the port regulations to allow them to go faster.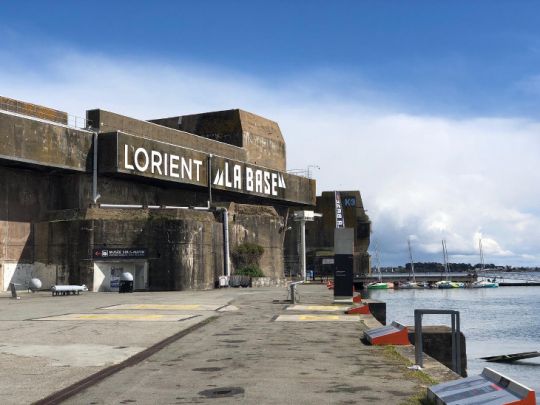 What are your relationships with offshore racing teams?
We have consultant relationships. For example, it has been a year since we saw the plans of the new foilers to be able to think about the location and manoeuvres.
What are the main features of the K3 project?
This is a rapid extension at a controlled cost, with a budget of ?1.7 million. The advantage is that it is a site with a maintenance whose cost will be limited because it is very little silted up. The wrecks in front will be kept because they have a heritage interest and protect against siltation. With a stable draught 5 metres from zero and breakdowns 8 metres wide, it will be able to accommodate 9 IMOCAs. The length of the pontoons is 200 metres plus 240 metres on the breakwater, which will be able to accommodate Class40 boats.