The Polish semi-rigid specialist
Sportis is a Polish semi-rigid boat builder that manufactures professional boats, but also boats for pleasure craft. When it was launched in 1983, the company specialized in the production of life jackets and survival suits. Equipment that it continues to produce.
While the brand enjoys a superb reputation in Poland - Sportis launched the first production semi-rigid in 1991 - this is not the case in France. "Although it has existed for about thirty years, it has never been imported into France. It's like the Polish Sillinger." explains Marc Hennequin, sales director of Jet Marine, the brand's future importer.
Because from June 2019, Sportis will be imported into France by the dealer based in Brest. The official presentation of the boats will take place in Paris in December 2019.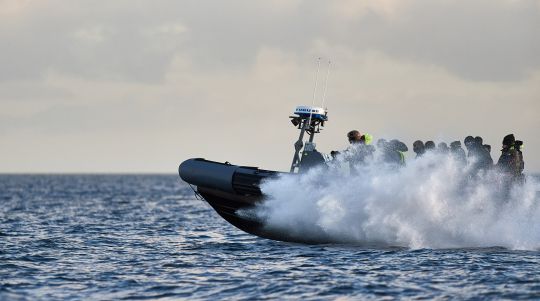 Professional and leisure models
Inspired by special forces and the military, Sportis semi-rigid boats are robust and can sail by force 4 (11 to 16 wind-knots/waves of 1 to 2 m) without any problems, according to the importer. Performance is also one of the characteristics of these models, the largest of which (10.50 & 12.50 m) can accommodate up to 4x340 HP.
The range offered will range from 4.80 m to 12.50 m and some models will offer a cabin (w.c.).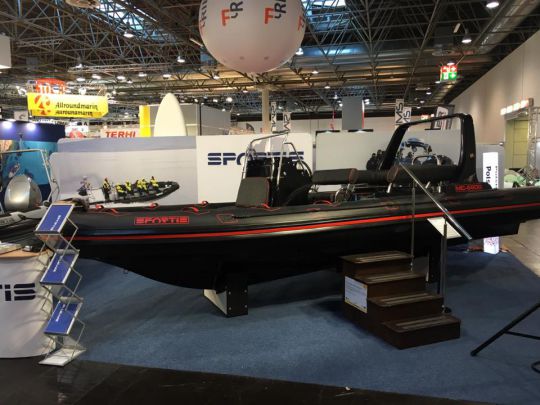 Complementary range of products
This new brand will complement the Adventure Boats brand - robust Ukrainian semi-rigid boats - already imported by Jet Marine. Similar to this versatile range, the Sportis has a modular deck layout, on which you can choose your console or seats.
With this new brand, Jet Marine is expanding the size of its models and the target audience. Adventure Boat is aimed more at a public of boaters who love multi-purpose boats from 2.50 to 6.50 m. Sportis offers professional models from 4.80 to 12.50 m.
Concerning the prices, it is still too early to communicate them, but for a professional medical model (SAMU / Ambulance), it is necessary to count approximately 300 000 ?