A Mini-Transat that triggers the desire
Ariane is the head of a Scandinavian products import company when she is looking to start a new business. It was her husband's skipper who came up with the idea. As he prepares to do the Mini-Transat and prepare his supplies, the choice of freeze-dried food available to him is clearly limited. "It was sad, the bags were identical, not very beautiful... I thought I could probably do better in Sweden, where I come from" explains Ariane.
But it was finally in Savoie - her husband's region of origin - that the couple discovered the freeze-dried brand "Travel Lunch", which was widespread among climbers, who used it during their climbs.
And it is by importing these products that Ariane sets foot in the stirrup. "I imported Travel Lunch for 1 year ½. I worked with great sailors and teams, notably Banque Populaire. But they began to get tired of it and to look for new flavours on their own, especially in Canada, where freeze-dried food is very common."
Ariane therefore follows the path of Banque Pop' and also goes to the land of caribou to vary the freeze-dried products she offers. "The idea was to make varied and quality products accessible to as many people as possible. And not only to sailors who could afford it."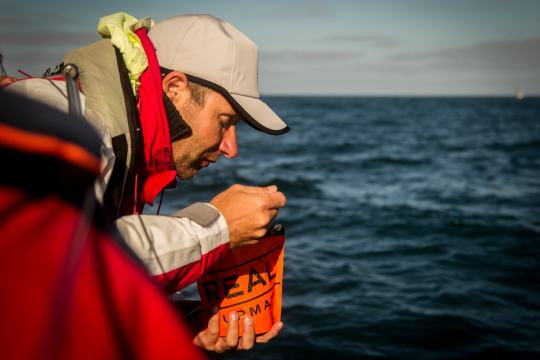 Tasting of a freeze-dried dish ©Lyophilise&Co
The birth of Lyophilise&Co
Tests, selection of brands and products from different countries... Very quickly the network is set up. In 2010, Lyophilise&Co was born, accompanied by Lorient Agglomération for its establishment at the heart of ocean racing. The company settles in the premises of the former Groupama Team France building (destroyed since then by fire), the manager keeps a full stock and the adventure is launched: "We would sell to the Lorient offshore racing centres, which include many independent teams and riders."
The company therefore starts with a small file of browsers, but quickly decides to make it easier to place orders by creating an online store. "It was a very simple site, which had cost me 500 ?, but on which you could consult the stocks online, pay for your purchases... We would then prepare the packages in store before shipping them."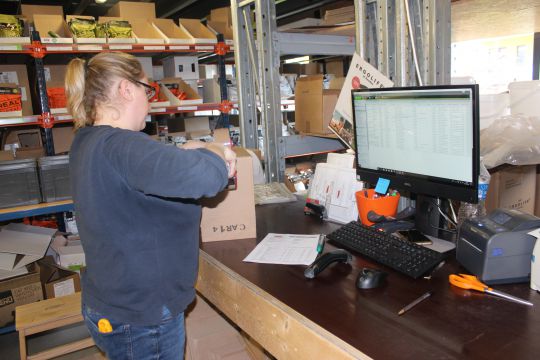 Preparation of Internet orders ©Bateaux.com
Finally, Ariane realizes that the orders do not only come from sailors, but also from the Strasbourg region for example (hikers, mountaineers and other mountaineers are adept at this format that is easy to transport and lightweight). Thanks to its good natural referencing, Lyophilise&Co reaches a wider target than the browsers initially planned.
Nevertheless, they remain the darlings of the founder. "Navigators are super important because you were born and raised with them. They face extreme conditions and are users who have very important information feedback for us."
Thus, with very high quality and energy needs, seafarers are the ideal prescribers. "If in the big teams the skippers delegate certain positions, the food is taken care of by them. They come to the store to make their choice. We exchange with the user directly and it is thanks to them that we grow, that our catalogue is expanded."