A new basin for the port of La Tremblade
The Tremblade marina in Charente-Maritime is going to equip itself with a new dock in the heart of the city centre on the Place Faure Marchand. It will enable 115 berths to be created afloat, thanks to the installation of a threshold gate. Boats will be able to enter and leave the basin 2.5 hours before and after high tide. The development of the new basin will be accompanied by the creation of a slipway and a reprofiling of the access channel. A harbour master's office will be created in the buildings of the former station which will also house the headquarters of the Syndicat Mixte des Ports de l'Estuaire de la Seudre which groups together 11 ports on the banks of the river. The project, carried by the Communauté d'Agglomération de Royan, has a total budget of 11.5 million euros including tax.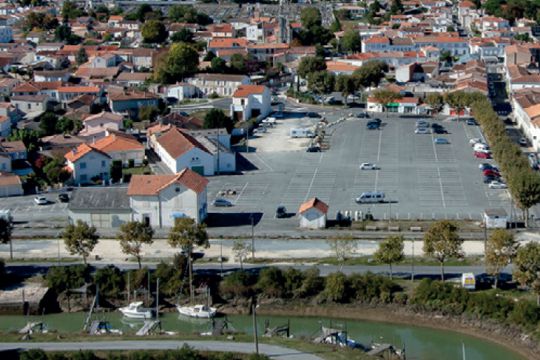 Better serve pleasure boating on the Seudre River
"Our objective is to meet the demand in the sector that we could not satisfy with the constraints of the Atelier channel, nor in the port of Marennes, which is short of space. We are in a specific area with small and medium sized boats. We are willing to accommodate larger sailboats and old rigs, thanks to our 100 additional berths accessible with draughts of up to 1.80 m." explains Pierre-Yves Chevalier, director of the Syndicat Mixte des Ports de l'Estuaire de la Seudre.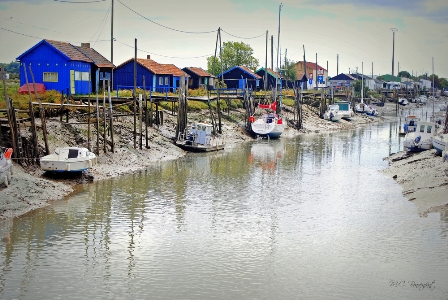 Tourist and nautical development
The Tremblade town hall also relies on the tourist attraction of a marina in the town centre. It is going to create pleasure and promenade areas on the quays, as well as commercial premises. It is also showing its desire to develop the nautical activity of the 3 shipyards installed in the commune.
A port with a long term vision
The creation of the Tremblade marina is a long-standing wish of its mayor, Jean-Pierre Tallieu. After the decree authorizing the project in August 2008, the construction of a lagooning station was started to ensure the quality of water management and the absence of pollution in a sensitive environment, surrounded by the famous oyster beds used for oyster farming in Marennes-Oléron. A storm slowed down the work, then the NOTre law redistributed the competences. The birth of the Syndicat Mixte in 2017 has revived the dynamic. Work on the basin should begin in autumn 2019 for the opening of the new marina in the 2022 season.