Managing Director of Fora Marine since March 2017, Olivier Gainon took over the presidency of the RM yacht builder in January 2019. He answers questions from BoatIndustry about the nautical company from La Rochelle.
You've just taken over the presidency of Fora Marine, in addition to operational management. What is this development?
I had been associated with Stéphane Sénacq since the takeover of the company in March 2017, but I was following it from a distance. When the latter had to leave his position in March 2018 for personal reasons, I took over the operational management. I am now taking over the chairmanship, but the shareholders remain the same.
What organizational changes have you launched since your arrival?
2018 has been a year of refocusing and putting production back in place, with a team that mixes new recruits, through production manager Pierrick Roy, administrative and financial manager Corinne Delhoume with the experience in the design office of Edouard Delamare and Maxime Védrenne in the sales department. We set up a planning and simulation software for production management. We have also relaunched a higher quality approach after having experienced a few problems at the end of 2017 linked to a significant increase in production. A new after-sales manager, Franck Chacun, joined us in October 2018. We have also created a strategic committee of 7 people with external players such as François Gabart or Jean-Marie Piaton and company managers from outside the yachting industry.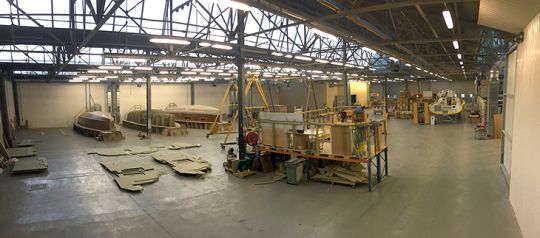 After restoring the fundamentals in 2018, we want to regain the momentum of recent years. 2019 sees the launch of the new RM 11.80, of which 15 have been sold off-plan. We're starting to grow and win back.
What are your production objectives and the industrial means put in place?
In 2018, we have built 40 "boat equivalents". To compare a RM 8.70 and a RM 13.70, we have calculated a ration based on production time, with the RM 10.70 as a reference. In 2019, we expect to build 48 boat equivalents. The order book is full until December.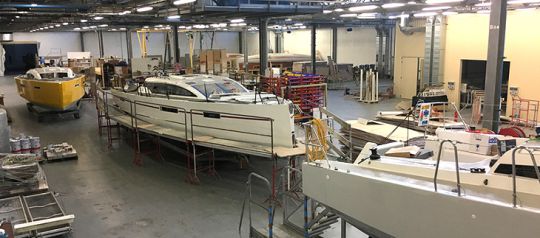 To achieve this, we are counting on an acceleration in production linked to training and the increase in skills of the teams, which are stabilising after having experienced turnover. We are also counting on a simplification of production methods. We are also going to take RM 13.70 off the production line, which has tended to slow down. A team will be exclusively dedicated to it to produce 3 to 4 boats per year and be able to work with the client with a good level of quality. It's a strategic choice to limit the number of RM 13.70's because it allows us to work more in depth with customers.
You have chosen sandwich high walls for the new RM 11.80. Weren't you afraid of blurring RM's image? Is Fora Marine meant to be a brewery?
This was the result of a long debate. It was an aesthetic choice for the shapes of the livet and to offer a more resistant wall in port manoeuvres. We discussed with customers and prospects and concluded that RM's image was above all a quality yacht, comfortable, fast and pleasant to live on, whatever the construction technique. Some people come to see RM at boat shows without knowing that our yachts are built in wood!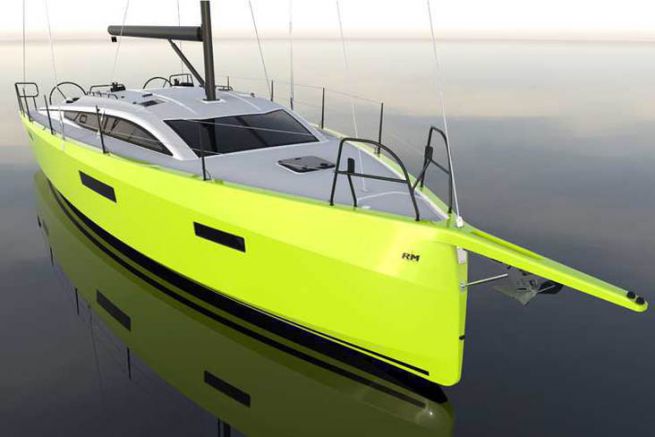 Concerning the production, the walls are made at Ofcet and most of the bridges at A2J Composites. Fora remains an assembler and does not intend to make infusion. It is also our pride to work with the nautical ecosystem of La Rochelle and France.
What are RM Yachts' commercial objectives in France and abroad?
In 2018, we have expanded our network of agents and resellers in France. Today, we work 50% directly and 50% through the network. 80% of the boats sold in 2018 were sold in France. I think we are now ripe to expand in Europe. We need to think about how things work. How much direct sales and how much distribution? We have an active dealer in Italy and François Gabart is committed to Scandinavia. But what we also need are manufacturing niches that are not 18 months away, hence the industrial work.