Motivate your choice to go to the Düsseldorf Boot
A boat show is always an investment for a shipyard, an equipment manufacturer or a dealer. Do we have to go? What should be the degree of involvement? Should we be an exhibitor, or just a visitor? Will there be a sufficient return on investment? These are all questions that are difficult to answer. We asked ourselves these questions and obtained answers from the professionals of the yachting industry in the alleys of the Mass in Düsseldorf.
International, but also French buying pleasure boaters
The primary objective of a consumer show is generally to sign sales, whether of boats or equipment. When going to Düsseldorf, French companies obviously aim mainly at export development. International exhibition, you can hear all European languages thanks to a good transport service. Exhibitors are confronted with a nautical culture that is different from a sometimes "Franco-centric" approach. "It's interesting because the Germans have a real technical culture. We do not need to explain to them the advantages of textile fittings. They don't ask us why we're better than our neighbour, but rather where we can buy our products," says Yves Laurant of Nodus Factory.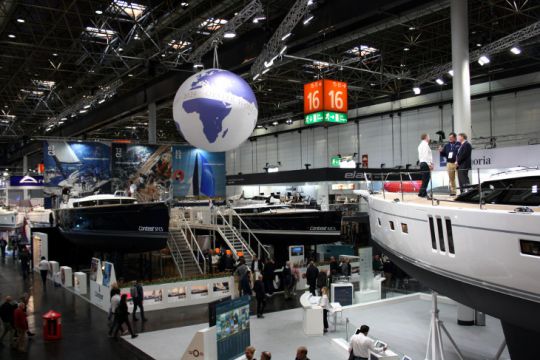 But while it is the benchmark for Northern Europe, Boot Düsseldorf has also become an important meeting place for French boaters, as shown by the more than double-digit increase in the number of visitors from France, according to the organizing agency. The trend is confirmed by Jean-Baptiste Bittard, importer in France of Maxus sailboats and Nuva motorboats, who met him on the Polish shipyard's stand. "I'm not staying all the way through the living room, but maybe I should have been there longer. I've had a series of really interesting meetings with potential French buyers."
Create a network to export or import boats
As an international event, the Boot Düsseldorf also becomes a BtoB event. Many stands display "International Distributor Wanted" signs. For shipyards and equipment manufacturers, the show is becoming a means of creating a network of distributors abroad, and not only in Germany, the show attracting professionals from all over Europe. It is also an opportunity for dealers and importers to form partnerships for the acquisition of new cards from foreign brands in France.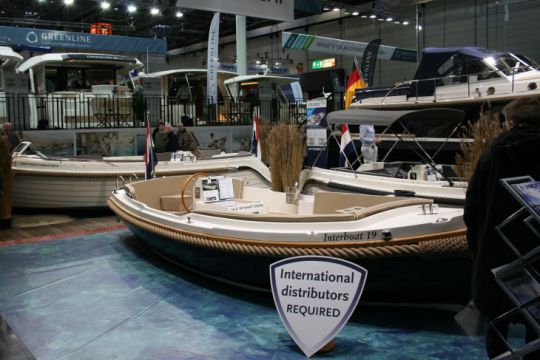 A technological and commercial watch
The size and variety of exhibitors make Le Boot the ideal place for effective technological and commercial monitoring. The major construction sites are not mistaken and we meet in the alleys of the members of the design offices, on the lookout for innovations from competitors, even in the fields furthest from theirs. There are also major trends from electric boats to Green Boats bio-composites.
Areas under-represented in France in indoor shows, such as sliding or pleasure boating, benefit from their own halls in Düsseldorf. French manufacturers who do not deal with domestic events prefer to exhibit in Germany, such as Nautiraid kayaks or the equipment manufacturer Foil and Co.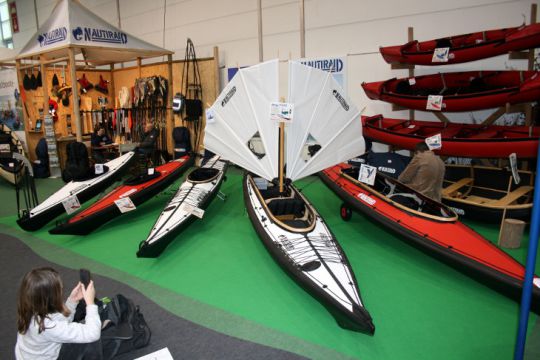 If the financial equation for choosing to participate is complex and depends on each company, the arguments for being in the Boot are no longer limited to the willingness to work in export.