Load mast, an effective aid for long-distance cruising
Load and unload the engine of the annex, tranship heavy equipment or food... This is the daily life of the enthusiast of a long-distance stopover cruise. To avoid dangerous manoeuvres and blocked backs, Garhauer, a manufacturer of fittings imported and distributed by Croix du Sud Marine, offers loading masts with a capacity of 45kg (with a 4-strand hoist) or 70kg (with a 6-strand hoist), which can be easily installed.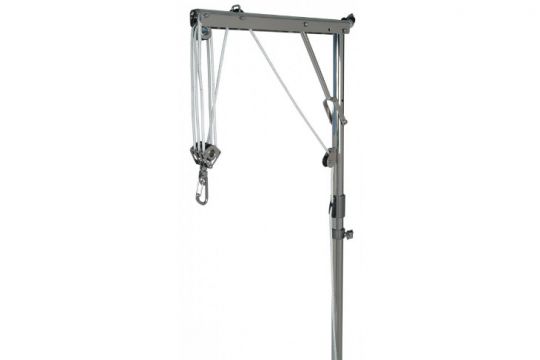 An adaptable and robust product
Available with two arm lengths of 66 cm or 86 cm, the dimensions of Garhauer loading masts can be partially customized on request. 2 positions, horizontal or raised arm, allow you to adjust the distance from the lifting point. Made of 316 L stainless steel for good resistance to the marine environment, the loading masts benefit from the tradition of robustness of the American brand created 50 years ago.
The product is delivered complete with its lower ball joint, deck counterplate and mounting on the rear balcony for locking. The 4 or 6-strand hoist for load handling is also provided.
Quick storage and disassembly
Folded at the stopover, the loading mast can easily be dismantled for winter storage. Only the bottom plate and the balcony fixing ring remain in place. An optional storage bag is available for optimal storage on board the boat.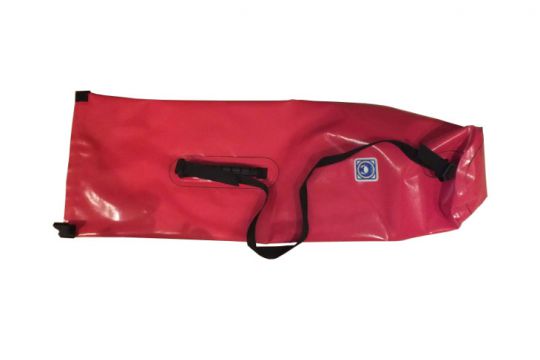 An option that is easy to integrate into a travel boat
The integration of a custom-made loading mast on an existing boat or as an option on a new sailboat can be tricky and costly. The Garhauer loading mast thus offers the shipyard or dealer an easily quantifiable and installable alternative to offer to the yachtsman.