A marine division within Albin Pump
Albin Pump has many years of experience in the field of pumps and shipping. The Swedish company Albin Motor produced marine engines from 1925 to 1976, while Albin's first motor pump was produced in 1928. The company has a strong presence in pumps for agriculture and industry. In 2017, the Scandinavian group launched the Albin Pump Marine division headed by two former engineers from Johnson Pump, the heavyweight in the sector. Their objective is simple: to shake up the world of marine pumps, after having been frustrated in their creativity within Johnson.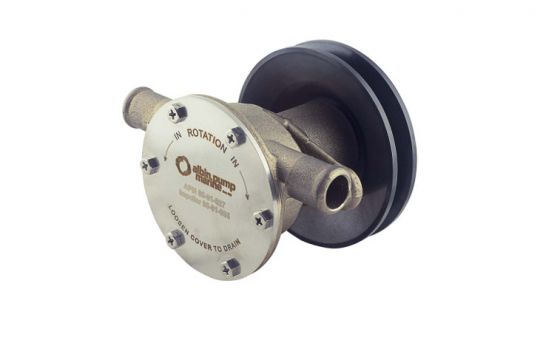 From bilge pumps to machine fans
Albin Pump Marine offers a wide range of products around pumps and onboard comfort. It is structured around 10 key areas, bilge pumps, hydrophoric systems, black water management, multi-purpose transfer pumps, self-priming pumps with flexible impellers, spare impellers, marine toilets, water heaters, heaters and machine fans.
Accessories and volume
The major technologies in the world of pumps and water management on board ships are already well mastered. It is therefore in the accessories that the added value lies. Albin Pump's managers have understood this well. They rely on volume to offer affordable products, with accessories that make the difference compared to the competition. Examples include the many angled nozzles that open up multiple mounting options for a single bilge pump, or the addition of a lock on the manual toilet pump. At METS Trade 2018, the brand also launched a bilge pump alarm system with a SIM card to alert you of the presence of water on board your phone. "There is a real desire for innovation in the small practical details," explains Emmanuel Labory, sales director of SEIMI, the brand's distributor in France.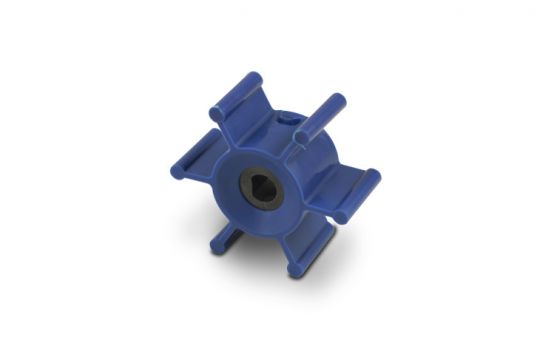 Impeller Polyurethane
A multi-brand compatibility tool
Albin Pump Marine also positions itself on the part change of competitive models. The search engine on its website allows you to determine the product compatible with the boat's original pump by simply querying the original brand or serial number. The tool will not fail to appeal to marine maintenance mechanics.