Hiring and growth
Gréement Import, founded in 1994 and based in Saint-Herblain, a suburb of Nantes, is now a recognized player in the nautical industry. The company distributes a wide range of equipment, hardware and materials for yachting to shipyards and offshore racing. The company currently has 7 employees and is looking to hire. "We are recruiting a sedentary sales representative, a Mediterranean sales representative, a web manager and a sales assistant. The company is dynamic and in the process of rejuvenation. Turnover is up 10%," explains Kevin Troale, Director of Import Rigging.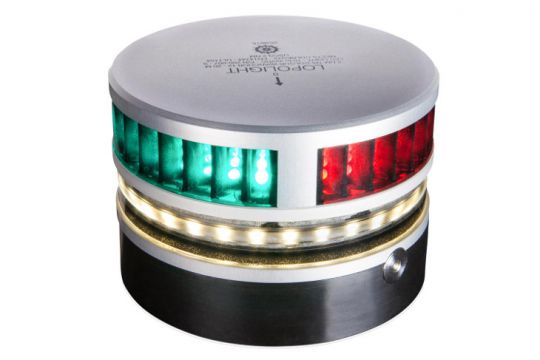 Work on sales methods
The market for the distribution of equipment for yachting is competitive, with a few major players. It is therefore important for Gréement Import to work on its sales methods. "The rejuvenation will be carried out through our new website, which will be launched in December. It will be more than a showcase with a login system, product sheets and purchasing management," explains Kevin Troale. "However, we must not lose what we have learned. We must be on the road. Just look at the growth of Interdist. They're great colleagues and it's stimulating for us."
Expand the brand portfolio
Grigorie Import is now a distributor of Ronstan, Easylock and Clamcleat hardware brands, Andersen winches, Reckmann reels, Gori folding propellers, Jefa steering systems, Lopolight and Navisafe navigation lights, Moonlight deck panels, but also Zhik seawear. The brand portfolio should increase in the coming years to support the company's growth. "We are well followed by brands," confirms Kevin Troale.
Professional browsers, image and technical partners
Grigorie Import is proud of the great list of sailing champions it supports. "Our runners have great results. We have a victory in the Tour de france à la Voile, a vice-champion of the Waszp world championship, beautiful places in the Figaro with Thomas Cardrin and Pierre Leboucher, the victory in the Volvo Ocean Race with Zhik alongside Dongfeng, Maxime Sorel in Class 40... We are loyal in these partnerships. They are good for the image, but also for the technique. The runners test the products before we put them in the catalogue. Currently, they each have at least one product on trial from brands we are negotiating with," says Kevin Troale. Grigorie Import intends to continue to translate these sporting victories into commercial results.