Extra-flat cooking plates for the kitchen on board
Renowned for its outdoor and shipboard cooking equipment, Eno launches a range of extra-flat cooking plates. Embedded in the furniture, the products in the Flush Line range offer a discreet style and a modern aesthetic that is reminiscent of the household equipment used on land. Their installation flush with the worktop frees up space for better use of the kitchen volume. Even the buttons have been specially designed by Eno to remain flush, while keeping the necessary safety features on a gas installation.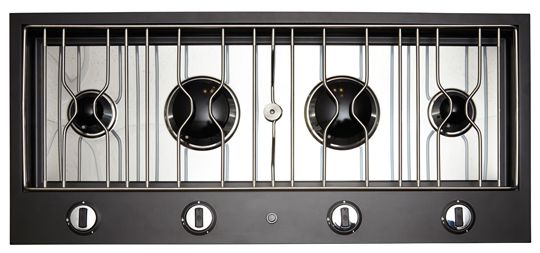 Lights for all boat sizes
The FlushLine range is available in several sizes to suit all kitchens and boats. The 304 L stainless steel and aluminium cooking plates are available in 1 to 4 burner versions. An optional removable pan clamp system allows you to cook safely while sailing at all times! Once on the pontoon, it can be easily dismantled and stored using foldable mounting brackets to limit space requirements.
Certification for all export markets
All the baking trays in the Flush Line range are CE certified, but also approved for New Zealand and US Coastguard compliant for the United States. To meet the many regulations related to gas on board ships, Eno offers shipyards a turnkey solution, adapted to the destination country, with a kit including the length of pre-dimensioned copper pipe and adapters depending on the country.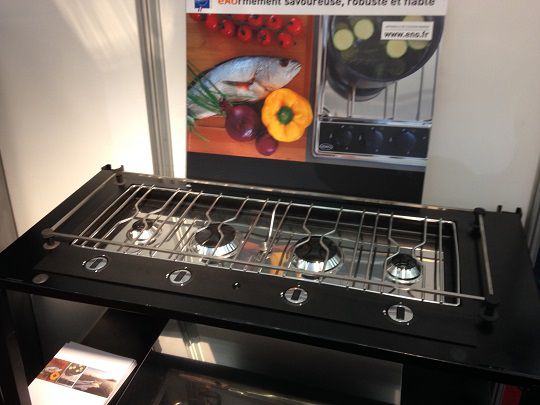 Quality and services
Eno products are entirely manufactured in France to guarantee their quality. An Origine France label allows the origin of all parts to be traced. Eno provides after-sales service for 10 years. "Our products are repairable and not disposable," insists Antoine Thomas, president of Eno.
The quality of service comes into play from the very beginning of the construction of the boats. "Our ability to offer an optimal service rate is also an asset," continues Antoine Thomas. "We deliver at the right time to contribute to the industrial performance of boat builders."