Technical textile know-how
Mathieu Lemunier created High Point Architectures Textiles in 2011, in association with the Dutch company Buitink Technologies. Already familiar with inflatable structures in his former position with Cairn, he develops permanent buildings with this technology. Using the technical TFE film made by Buitink, which can replace glass, he carries out tailor-made technical projects. Already present on the market for lifting trucks that have been damaged by airbags, High Point wants to develop a universal kit for lifting loads afloat.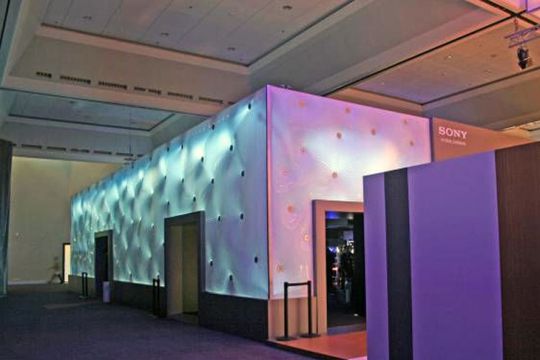 Inflatable padded wall
Define the yachting market
Located near La Rochelle, High Point Architectures Textiles naturally turns to the world of boating. Present at the Grand Pavois 2018, the company is in the process of discovering the market. "We've already worked on a catamaran on an occasional basis. We now want to test the yachting market. We are in the product development phase," explains Mathieu Lemunier.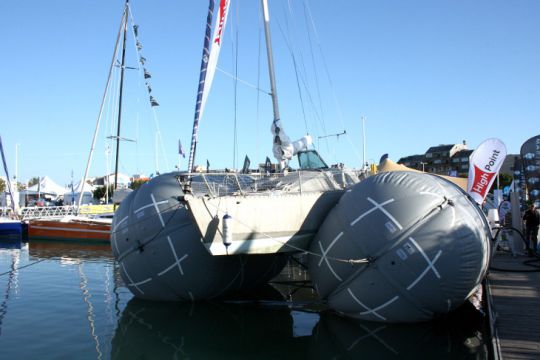 Sailboat raised on its cushions
From boat handling to refit work
Taking a boat out of the water can be expensive and complex, as not all ports have travel lifts or cranes. High Point's lifting bags can offer an alternative to work on a damaged part of the boat's lively works by keeping it afloat. The number of buoyancy volumes will be adapted according to the size of the boat, whether it is a sailboat or a motor unit.
Some shipyards, located at the bottom of the estuary, may be handicapped by limited access depths. "With our lifting kit, we can limit the draught of a boat for handling and take it to the yard," says Mathieu Lemunier.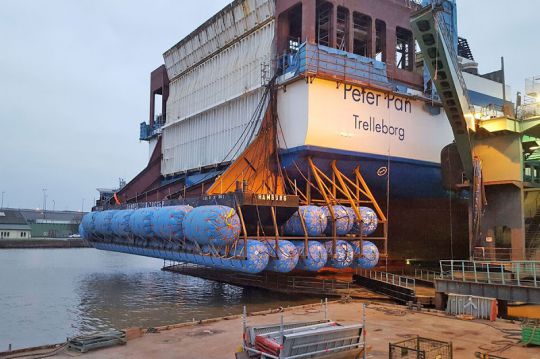 A technology already used by Buitink for shipbuilding
Rental or sale
Depending on their activity, professionals, whether they are a marina manager, a repair area or a shipyard, will not have the same rate of equipment use. To meet this difference in usage, High Point plans to offer 3 offers. "We can provide services where we ensure the use of the equipment, rental or sale," says the manager.
Beyond the curious pontoons of the Grand Pavois, very talkative in front of the sailboat pulled out of the water on its balloons, the High Point solution could interest construction sites in France or abroad, particularly in places with poor infrastructure.