SailEazy, a fleet sharing system
At a time when Boat Club is the buzzword for offering an alternative to buying a pleasure boat, SailEazy prefers the term fleet sharing. "Three years ago when we started out, there were no boat clubs," says Grégoire Guignon, founder of SailEazy. The yachting customer pays an annual subscription of 600 € including VAT per year to access the services and then pays for his navigation on the basis of an hourly rate of use depending on the boat. There is no initial entry fee for the first year, nor is there a credit system as in most boat clubs.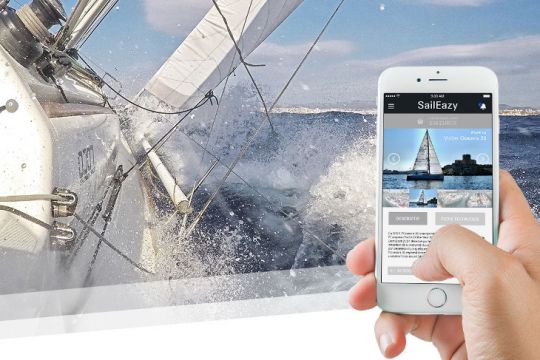 SailEazy booking application
A classic yachtsman profile
An engineer, Grégoire Guignon had the classic profile of a boatman without a boat. "I wanted to sail. To keep flexibility in access to the boat, I had the choice between owning or borrowing a friend's boat." This is how he imagined SailEazy and matured the project into an MBA in sustainable development and entrepreneurship. His profile is one of the two most present at SailEazy today:"The typical customer is either a hyperactive 50-year-old man or the new 30-year-old yachtsman in search of navigation," says the founder.
The sailboat fleet is designed to meet their sailing schedule. "We have the boats he would have bought. Fast and sporty sailing boats, well prepared, including at least one loan for the regatta."
The average shopping basket of SailEazy customers is 2000 €. This corresponds to about at 3.5 days of sailing. The time spent on the water is therefore close to that of the average owner, with the difference that these are short trips.
Community of interest of ports and boaters
Marina managers are also interested in the solution. "These are boats going out and we reassure the captains." The Metropolis of Aix Marseille quickly made 3 places available for SailEazy sailboats.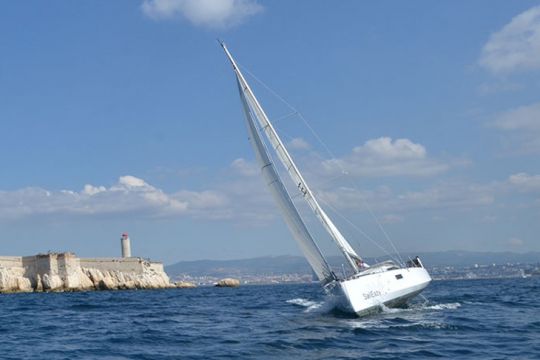 SailEazy sailing in Marseille
From Marseille to La Rochelle
Launched with 3 boats in Marseille in 2014, SailEazy has proven its concept. It now offers 10 sailboats per 100 subscribers in the Phocaean city. "It's a good ratio," explains Grégoire Guignon. The company is accelerating its growth. It is incubated by the Zebox structure for 1 year. The PACA Investissement regional fund and CMA-CGM Venture have invested in the company. A new SailEazy base will be built in La Rochelle in spring 2019. "These are two emblematic key ports well away from Paris." Partnerships have also been established with Club croisière 56 and OpenSail in La Trinité.
To cope with the development, the company will hire 4 people for base management, sales work and IT tools.