Dry ports at the heart of the Pays de la Loire nautical plan
"This is a flagship action of the nautical action plan for which we have been working with the stakeholders in the sector for the past year," explains the person responsible for the new call for projects on dry ports launched by the Pays de la Loire region. Through this new initiative, the region wishes to support modernisation projects and new dry port installations on its territory. The institution's objective is to encourage the development of an innovative port model, adapted to the new uses of yachting, while respecting the environment. "We will not finance a simple investment in a new crane or tractor without a global reflection. Digital technology can be a tool for developing the service to the yachtsman and the management of boat launches." The region counts on about ten candidates, following the presentations already made of the operation.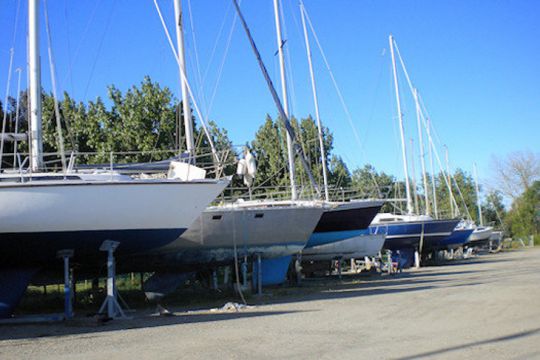 Evaluation criteria
The files will be evaluated according to several criteria:
the project's place in the regional port offer and its impact on the environment. No site has been predefined. The candidate must demonstrate the relevance of his offer in the global market.
innovative developments and/or the place of digital technology in the project
the economic impact of the project on the territory: associated companies, subcontracting, tourism, employment (the number of permanent staff and the number of seasonal workers in the structure and job creation projects) and its economic feasibility
integration into the regional nautical ecosystem (partnership with local ports, local stakeholders in tourism, the nautical industry, sport, etc.)
Terms of the call for projects
The call for dry port projects is open to companies, associations, public institutions and local authorities. A total budget of ?400,000 has been voted by the Pays de la Loire region. It will be distributed among the selected files. Projects must be submitted before January 14, 2019 at 5pm.