Boaters concerned about the future of their shipyard
Plasmor was founded in 1977 in Theix by Dominique Bourçois. Since its first sea kayak in 1981, the company has never stopped working for the nautical industry and has made a name for itself in sailing thanks to the Skellig, a shearer with a neo-retro style. Like all SMEs, the shipyard, which today produces 35 sailing boats per year and 250 kayaks and employs 12 people, faces difficulties in investing and renewing its range. The company has shared this observation with its loyal customers. "There is a family aspect to the relationship with our customers. It was one of our owners who suggested the idea of this crowdfunding. We thought we would try," explains Sébastien Marin, sales manager and right-hand man of the founder of Plasmor.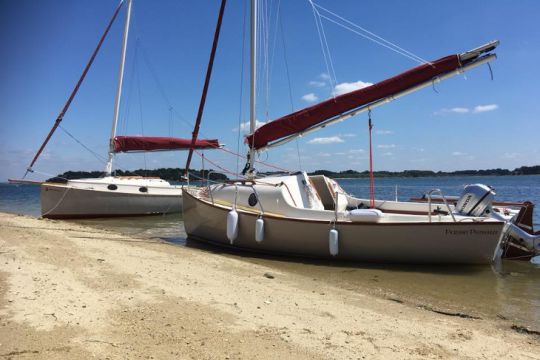 Different generations of Skellig sailboats
Results beyond expectations
Plasmor therefore launched its fundraising campaign in a newsletter to its customers. "The result was more important than we thought. The entrance ticket to support the company was 5000 €. We had about thirty loan promises," says Sébastien Marin. In addition to the amount available, these promises are proof of the confidence of Plasmor kayak and boat owners. This support is a strong argument for seeking funds from banks and financial investors.
Develop new boats
Creating new models has a price. These investments will be launched through fundraising. "Launching a new kayak model costs between 15 and 20 000 €, while a sailboat like the Skelligs costs around 80 000 €. We will now be able to accelerate the pace of new products," says Sébastien Marin. "We will work on the methods of making kayaks, with infusion requiring investment and training. A new motorboat along the lines of the Skelligs should be built."
In addition to financial support, owners who have responded to crowdfunding will participate in a customer panel to discuss future Plasmor models.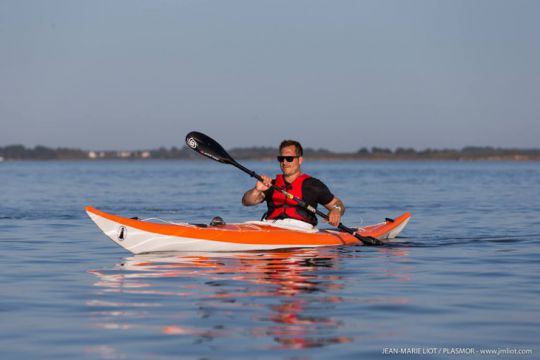 Plasmor Kayak
A solution for brands with an impact on
Small shipyards often have limited resources, but a strong emotional bond with the owners of their boats. While crowdfunding does not generally make it possible to finance all investments, it can be a starting point that even its managers are surprised at, as the example of Plasmor shows