An electric utility boat
Naviwatt's Zen Pro 580, an electrically powered semi-rigid, made a name for itself at the Grand Pavois. Its electric propulsion, a speciality of the Morbihan Naviwatt shipyard, was in line with the environmental theme of the 2018 edition. Although presented in this public exhibition, the primary purpose of this boat is professional. "We're targeting the marina services market. The boat is certified in Division 236 of Maritime Affairs," explains Bérenger Laurent, partner in charge of the yard's business development.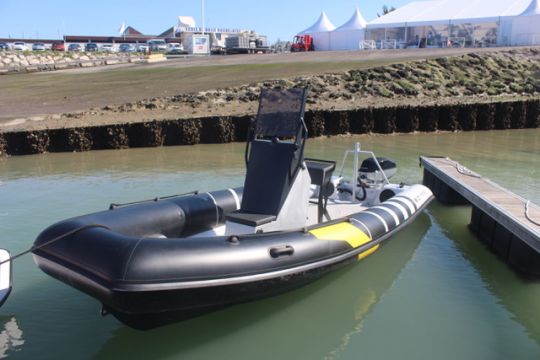 Performance adapted to the program
Equipped with a robust aluminium hull and 1100 gr hypalon floats, the semi-rigid is 5.80 m long and 2.36 m wide. A large 4.70-metre cockpit and a small console allow port agents to carry out missions such as welcoming approaching boats, checking places and occasional towing. The electric propulsion is provided by a Torqeedo outboard motor equivalent to 80 hp and 32 kWh of batteries. "We estimate the autonomy at 2 days in use in a marina" says Bérenger Laurent. It is obviously much lower at a maximum speed of 25 knots. It takes 10 hours to fully recharge the battery pack. The advertised price is 75 000 € HT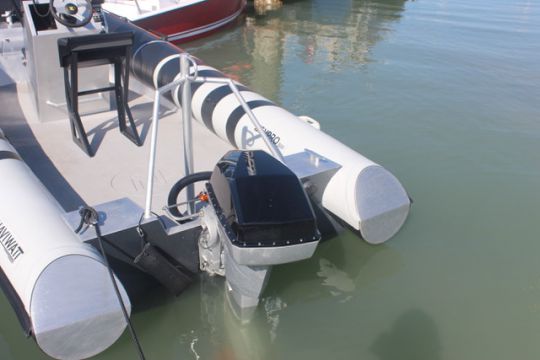 The Zen Pro 580 is equipped with a towing mast
An important market
"Historically, Naviwatt was more oriented towards tailor-made and design office services. Since I joined forces with Yannick Wileveau, the founder of Naviwatt, we have decided to focus more on a product range. The Zen Pro 580 is the first of the range. According to a study by the Ministry of Ecological Transition, there are about 900 slave ships in ports in France. Greenhouse gas emissions have been assessed. That's impressive. So there is a real market," says Bérenger Laurent. "We worked with the Compagnie des Ports du Morbihan to define the specifications for Zen Pro 580."
The market could be boosted by ongoing discussions with the Ministry to assist in the electrification of the marina fleet.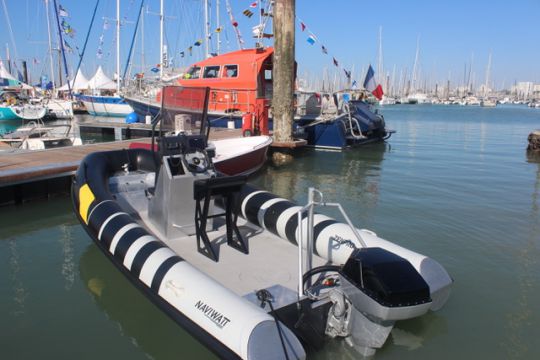 A range that is set to grow
New Zen Pro models are being developed. "We are currently working on a 4.90 m and a 6 m model," confirms Bérenger Laurent. Catamarans could also be created.