Success of Seabin's pre-orders
Launched in 2015, Seabin began by creating a buzz. The waste collector invented by the Australian Andrew"Turtle" has seduced Internet users, mobilized for the protection of the oceans. In January 2016, Seabin joins forces with the French company Poralu, specialist in the construction of marinas and marinas, for the industrial development of the product and its distribution. November 2017, the waste collector receives the DAME Award at the METS Boat Equipment Exhibition in Amsterdam. The company takes the opportunity to open pre-orders and move into the marketing phase. "It's a success. We are already satisfied with 2018, with over 6,000 pre-orders in 70 countries around the world," says Anaïs Le Lan, brand marketing manager.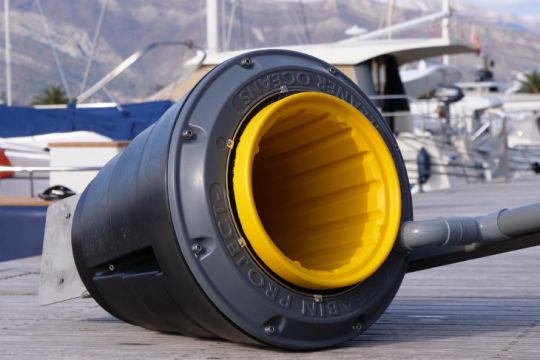 First deliveries
While deliveries began in March 2018, the company has equipped 50 sites in Europe, such as Paris Plage, the old port of Marseille or Venice. 150 Seabins are in operation this summer. "The delay between the orders and the installation remains important to validate everything technically with the customer," explains Anaïs Le Lan.
The Poralu Marine distributor has set a delivery target of 400 Seabins in 2019. While it was limited to Europe, it is preparing to open up Asian and Oceania markets before the end of 2018.
A waste collector for fixed pontoons
Seabin is working on a new model with promising potential, designed for fixed pontoons. The first generation Seabin works exclusively on floating pontoons that allow it to follow the movements of the surface. "With the development of a new attachment that will allow the Seabin to adapt to fixed pontoons, we are opening up new markets. It is estimated that floating equipment represents only 20% of the potential. With our new product, we open up 80% more market," explains Anaïs Le Lan. There is no doubt that new yellow bins should flourish in the ports.