A recovery that has matured for several years
The Jacana sailmaker, based in Grimaud, in the Gulf of Saint-Tropez for 40 years, has a new owner. Tom Bernard took over the company from his parents Marc and Annie at the end of 2017, a project he had been developing for several years but which took a long time to materialize. "I returned to the region in 2015 with the will to take over the sailmaking. Personal concerns have delayed the recovery, but the project has been underway for 3 years," explains the new manager. "I was trained in family sailing and completed my knowledge by sailing."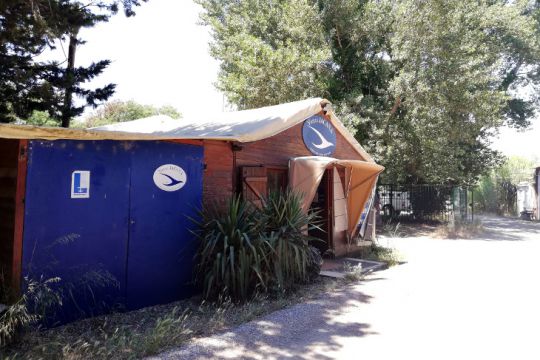 Parasailor spis, a strong image
The name of the Jacana sailmaker is strongly associated with the Parasailor spis and their integrated stabilising wings. Marc and Annie Bernard keep the importation in France, but their son remains the agent for the south of France through Jacana. "Parasailor spis represent only 20% of Jacana's activity, but they are essential for the image. Then my goal is to take over my parents' torch."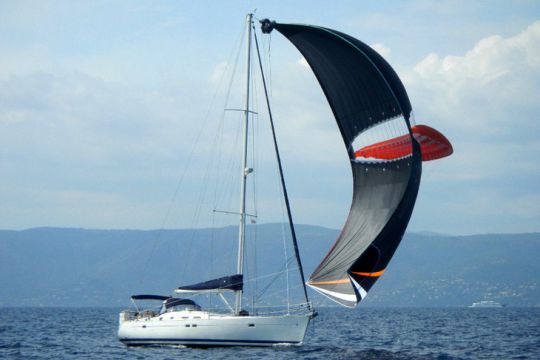 2018, a test year
While the sailmaking activity had been partially put to sleep by his parents in recent years, Tom Bernard is working to relaunch Jacana in 2018. "It's a test year. We must let boaters know that the sail shop has been taken over, remind them that we are open all year round. The goal is to retain old customers and bring in new ones." The sailmaker's work is divided between 60% new sails, including shade sails which attract many customers and 40% repair.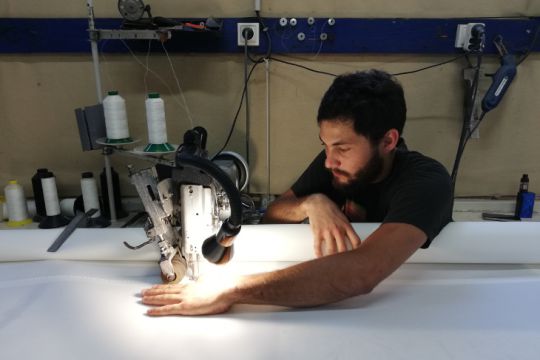 Invest and hire
Alone in the Jacana sailmaker, Tom Bernard is supported by his parents. "My goal is to start by supporting a person and making cash to invest in equipment, sewing machines to work my way. Ideally, the sailmaker can support 2 people. It will probably start with a fixed-term contract in 2019 for the season, then I'd like to find a motivated employee with whom to develop projects."