Manufacturing process of the Neel 47 mould
The construction of moulds for the mass production of sailing yachts requires real know-how. Neel Trimarans turned to the specialist in Richelieu, France, for the manufacture of the tooling required to produce the hull of his new multihull. The company works for many of the region's yachting stakeholders.
For the Neel47, they make two separate mother parts, each comprising a central half hull and a float. They will allow the production of two female mussels, each corresponding to half a boat. The 2 elements will finally be assembled in the new buildings of the Neel Trimarans shipyard, in the port of La Rochelle, which will then have a complete tooling for the production of the hulls of the new boat. The final piece will be 15 metres long, 8 metres wide and 3 metres high.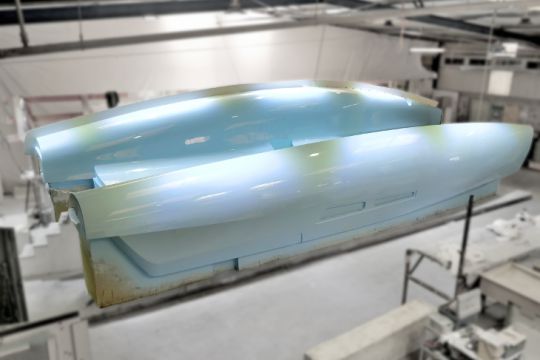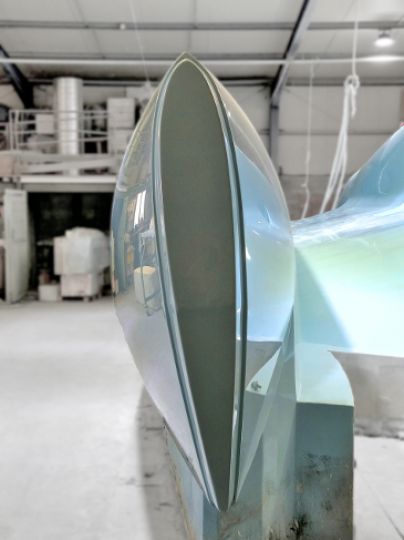 A new trimaran from Lombard
As a reminder, the new Neel 47, announced at the beginning of 2018, is signed Marc Lombard. It takes up the essential elements of the brand, through the large owner's cabin in the saloon and cockpit and the Cockloon (Cockpit/Saloon), a concept that unites the saloon and cockpit in a single space thanks to large sliding opening windows. Retractable bulkheads will give the owner the impression of being in bed in the middle of the water and the boat, like in a loft without bulkheads.
Production is scheduled to begin in the summer of 2018 to enable the model to be presented at the Salon International du Multicoque de la Grande-Motte 2019.