Need for new space
Founded in 1981 by Ben Le Saout, former crew member of Baron Bic and Eric Tabarly, the Redo shipyard was leased in a building on the port of Crouesty. "The building was very old. It no longer suited the current demand and boats," explains Eric Martin, who took over the yard in 1991. He therefore decided to buy new premises of 600 m², on a plot of 3500 m², in which the company moved in autumn 2017.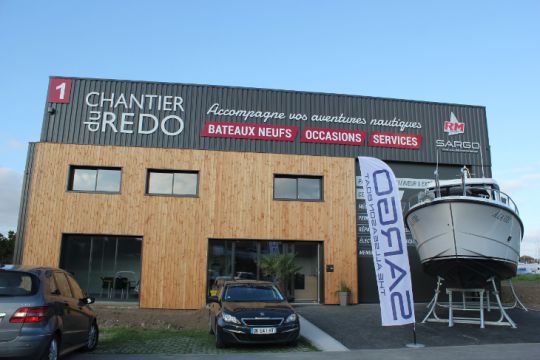 The ergonomics of a shipyard
No more messy shipyards, Eric Martin drew his inspiration from the automobile to think of his new workshop. "20 years ago, we used to walk into filthy garages. Now it's borderline surgery," he exclaims. He also looked at new boat builders. Thanks to a mezzanine workshop, operators no longer need ladders or stepladders to get on board. The company's efficiency is improved, while preserving the health and safety of employees.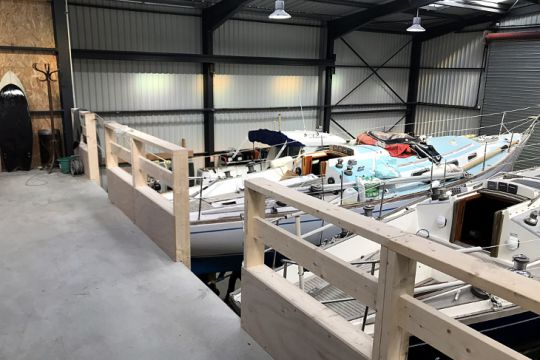 A modern painting booth
In its new building, the Redo construction site has installed a 25 m long painting cabin, with a useful height under the portal of 6 m. The large cell and its 18,000 m3/hour vacuum cleaner can accommodate two boats end to end. "We wanted to imagine a tool for today's boats. There are few good paint booths on the Atlantic coast. Painting is therefore an axis of development for us," says Eric Martin.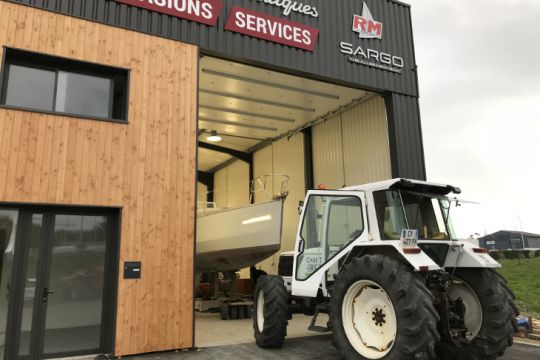 An effective sales argument
Since the inauguration at the Mille Sabords boat show, the first returns on investment have been felt. "There are new customers who have pushed the door. We had a 30% increase in customers," says Eric Martin. As the activities of marine mechanics and preparation of large cruise ships develop and the sale of Sargo launches settles in the French landscape, the company's workforce should grow in the coming years. "Today there are 5 employees at the Redo site. I plan to hire in 2019."