The Marseille-based company Blue Touch, already an importer of the Slovenian brand Elan, now distributes Italia Yachts in France. Its manager Philippe Chevallier gives BoatIndustry the reasons for this choice, on the eve of the presentation of Italia 12.98 at the La Ciotat show.
What are the reasons that led you to choose to distribute the Italia Yachts brand?
Philippe Chevallier: The sailboats built by Italia Yachts are beautiful! They have a style, a look. In detail, they are built with an obsessive concern for quality by a team of enthusiasts. Franco Corraza, the owner and founder of the yard, was an X-Yacht distributor for more than 15 years in Italy, which may explain in part the orientations he took to design and develop the Italia Yachts yachts.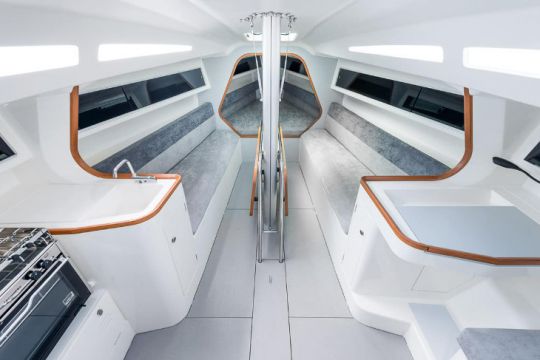 The boats, their character and their qualities seduced us. The quality of the relationship we had with the various members of the site was a second excellent reason to work with them.
What are the terms of your relationship with Italia Yachts?
PC : Blue Touch is the exclusive importer for France and Switzerland. We are working with a distribution network that we will further develop on the Atlantic coast and are looking for new distributors and agents.
Which clientele do you target and in which navigation basin?
PC : We target experienced owners who are looking for quality, fast, marine, easy to maneuver, and beautiful boats.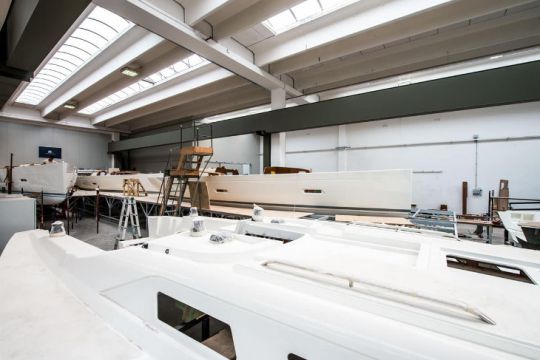 What complementarity do you see with the Elan yachts you already distribute?
PC : These 2 builders offer top-of-the-range sailing boats, very different from mass production boats: the construction, the equipment, the finishes are really different. When you sail on these boats, you take great pleasure in steering, manoeuvring or simply living on board. These boats are neither uncomfortable racing yachts, nor heavy cruisers, and not very exciting.
While Elan offers 3 ranges of high quality boats, always at the forefront of innovation, in terms of construction and design, Italia Yachts represents timeless values. Whether in the general design of the boat, in its design, its look, or in certain construction choices, the solutions chosen have all proven their worth. At Italia Yachts, you don't see any kitchen in front of the saloon, like on the Elan GT5 or "double rudder" hulls like on all Elan E lines or on the GT 5.