Assessment of the 2017 actions for the nautical sector
The Federation of the Nautical Industries (FIN) held its General Assembly on 20 March 2018. This was the opportunity to draw up the first assessment of the development plan for boating and pleasure boating, presented on the occasion of the 2017 General Assembly. The association welcomes the "significant" progress of some twenty actions launched on this occasion, such as support for innovation through the Nautic Innovation Awards, the reform of the crew role and the creation of new patents for sailors. The site plan.fin.fr provides a complete follow-up of the actions of the development plan.
Creation of a council of territories
FIN also announced the creation of a Territorial Council, chaired by Colette Certoux, also Vice-President of the Parliament of the Sea of the Occitania Region. Asked by BoatIndustry about the role of the new structure, Fabien Métayer, General Delegate of the FIN, stated: "We have now established our relations with the State, through the various councils. For a year and a half now, the NIF has been working with the different regions, with varying intensity. We wanted to give a framework, with a light structure to keep the momentum, without too much formalism. We want a pragmatic and eclectic representation, with administrators and staff, to support the regions according to the strategies and maturity of the relationships."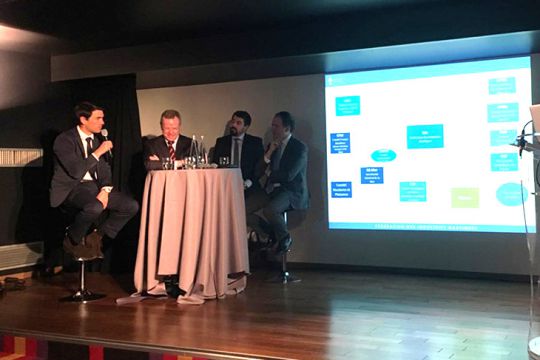 APER ready for 2019
The dismantling of end-of-life pleasure craft was one of the major issues of 2017. The rewriting of the texts (decree, order, specifications of the eco-organization) is being finalized with the DGPR, for entry into force on 1 January 2019, according to the objectives set at the CIMER in November 2017.
The structure of the Association pour une Plaisance Eco-Résponsable (APER) is well advanced. "APER represents 95% of the issuers on the boat market. It has now changed its legal status to become an eco-organization with a viable economic model. It will be ready to be approved on 1 January 2019 when the REP is legally implemented," explains Fabien Métayer.
Office renewal
The General Assembly was also the occasion for the renewal of the Board of Directors. Yves Lyon-Caen was unanimously re-elected President of FIN for a further 2 years.