An intuitive virtual reality solution
Virtual reality has become a reality in the industry in recent years. The company in La Rochelle Formes & Volumes has understood this well. It now distributes Mershroom VR software for the nautical sector. It is an intuitive virtual reality solution developed on the basis of the technologies used by gamers. It allows, in less than 5 minutes, the immersive 3D visualization, through a helmet, of your boat project or your production tools, molds or models, using the meshes extracted from your usual design software.
"The Mershroom VR system is very easy to learn. A novice user can get started in less than a quarter of an hour. The complete installation on a computer takes less than 2 hours. It only takes 15 minutes to install a visualization space, which can be carried in a simple suitcase," explains Antoine Dessirier, manager of Forms & Volumes.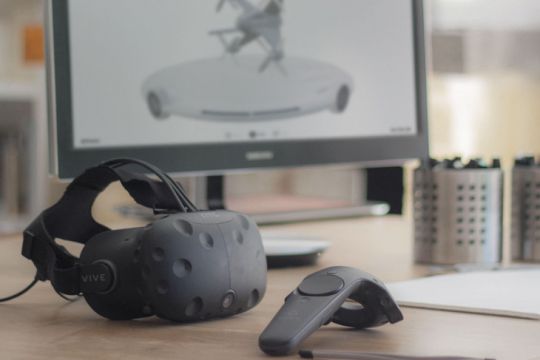 An industrial interest
The use of Meshroom VR can benefit the company at all stages of the project. The design office has a realistic view of the boat throughout the process, from the sketch to the execution phase. He can quickly validate his various ergonomic and design choices without having to invest in a physical model. The software gives marketing and sales departments, often less familiar with technical plans, a level of understanding comparable to that of designers. Decisions are accelerated and costs are reduced.
In the production phase, operators can quickly identify construction difficulties.
Form and Volumes, which always makes physical models, sees in Meshroom VR a complementary solution to its traditional offer.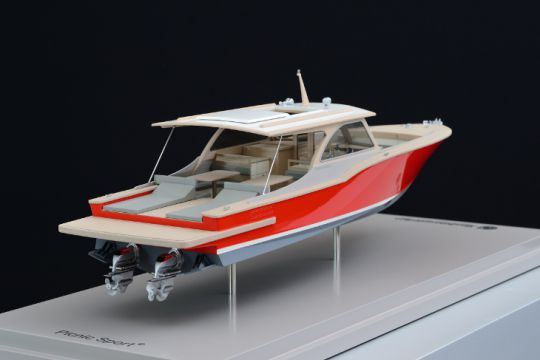 Commercial advantage
"Meshroom also has a commercial interest. Virtual reality facilitates dialogue with the customer. We have seen this in our use within Forms & Volumes. He can quickly decide between different versions," says Antoine Dessirier. It is also a powerful communication tool on trade fairs.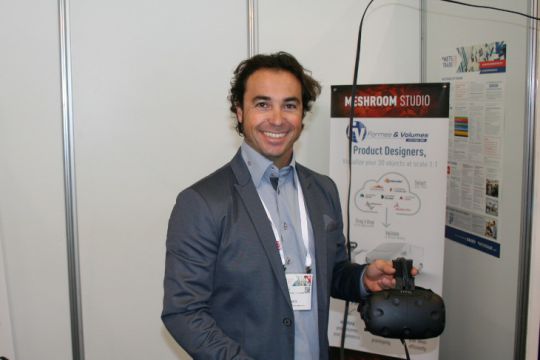 An affordable solution
Formes & Volumes offers Meshroom VR in 2 forms:
an annual license with assistance in setting up and updating for a budget of ?3,468 excluding VAT
a fully installed solution, with the computer and virtual reality headset, adding 2 100 ? HT for the equipment
A pro pack allowing the invitation of another license for multi-user sessions is announced for April 2018.