Aluminum all over the deck
Traditionally, the bridge was the kingdom of stainless steel. With the Goiot SPORT'AL range, this is no longer the case. The French brand of equipment, which is renowned for its aluminium frame bridge panels, relies on its knowledge of the material to develop a complete range of anodised aluminium bridge products, from candlesticks to cleats, tiller, wheel steering, balcony or handrail.
Various colours and finishes
If aluminium generally rhymes with colorless anodization, Goiot goes off the beaten track. SPORT'AL products are available in 4 basic finishes:
classic colourless anodizing
black carbon
titanium grey
stainless style
The colour is deposited during the anodising process which directly treats the top layer of the material. Its resistance is thus much higher than that of a lacquer which bursts under the shocks. Reliable and controlled, anodizing allows colorization at a reasonable price.
Other colours and finishes are available on request.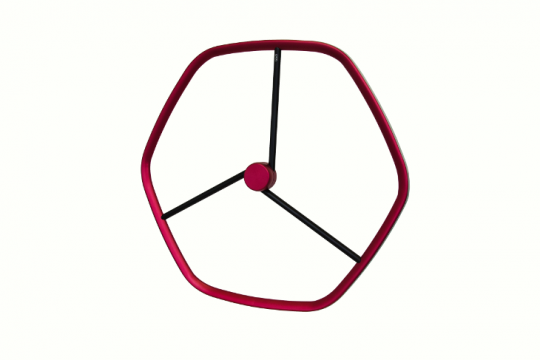 Example of Goiot colours
The advantages of aluminium
While rust stains can appear on stainless steel of variable quality, aluminium is free from the risk of corrosion. Its weight is also a major argument for shipyards. It ensures performance and fuel economy. Made from ultra-resistant tubes from aeronautics, a candlestick and its aluminium base are twice as light as their stainless steel equivalent. Already made from recycled metal, the aluminium used by Goiot is entirely recyclable.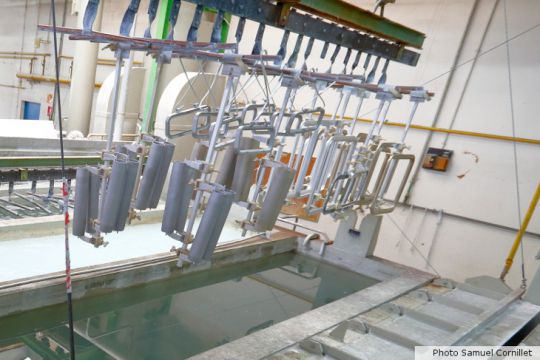 Anodization of aluminium parts Goiot
A customizable design tool
The many finishes offered by Goiot are available on all deck equipment, from chandeliers to cleats, but can also be found on the frames of the deck panels and sliding doors of catamarans or inside the boat on table legs or aluminium handles. They open up a multitude of design possibilities for the construction site, finding the same universe under the bridge and outside.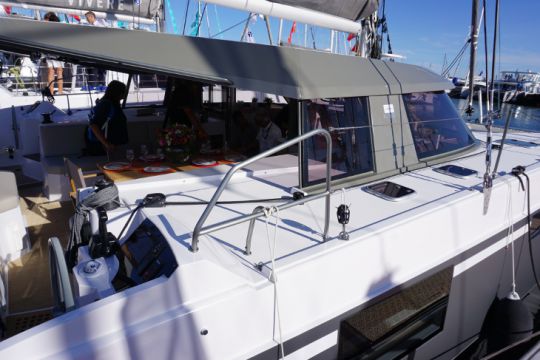 The Bavaria Catamaran Open 40 integrates the different products of the SPORT'AL range
Thanks to its partnership with the design studio C+B Lefebvre, Goiot offers wide possibilities of personalization of its products.
The unit manufacture, multi-unit or in large series, adapts to the different sizes of building sites interested by the 1st assembly.