A wide range of flat or V-shaped cam locks
Antal offers blockers for ropes from 6 to 14 mm in diameter. The CAM 611 model, equipped with a traditional flat cam, accepts ends up to 10 mm. The V-CAM 611 and V-CAM 814 models, thanks to the V-cam geometry offering more contact surface, hold a higher load with identical diameter. When a 6 mm rope is held up to 250 kg with a flat cam, the V model allows a load of 400 kg. Available in double, triple or quadruple blocks, all blockers allow recovery under load, locking automatically after operation.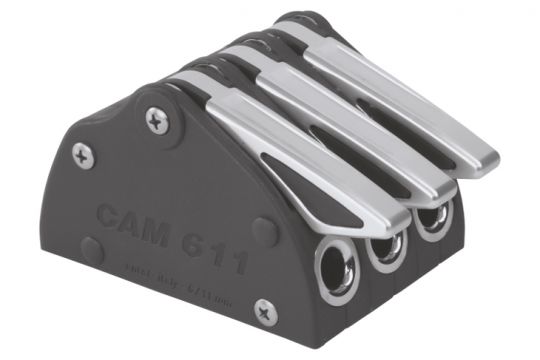 Antal Cam 611 Blockers with Silver Handle
The old V Grip models, which have made Antal famous, are still available. Used as a replacement on old boats, their compactness is also attractive for use at the foot of the mast.
Reliability means peace of mind for construction sites
Antal relies on the robustness of its products. With a reduced number of parts to a minimum, Antal blockers are highly reliable and avoid after-sales service at the site. Entirely dismountable, they allow the yard and the yachtsman an easy maintenance. Production in Italy is a guarantee of product quality.
To ensure optimal use and avoid wear due to offset use on a winch, Antal offers organizers for all its multiple blockers.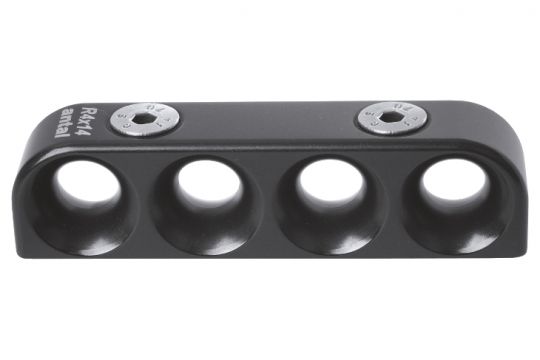 Organize Antal R14x4
Finishes for all types of boats
Usually supplied with a fibre-reinforced nylon handle, CAM and V-CAM blockers are also available with the Silver handle, which combines aluminium and ergonomics for elegant sailboats.
Stainless steel cheeks can be proposed on the V-grip blockers to follow the aesthetics of classic boats.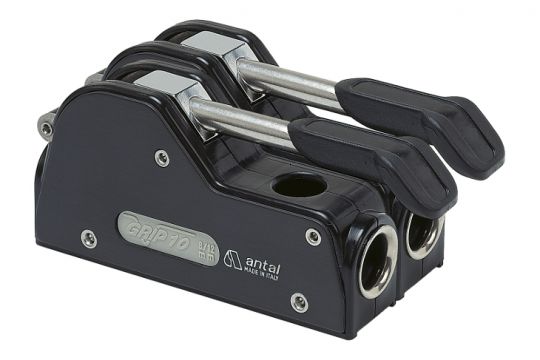 V-Grip Blockers
Jammers, an unusual charging outfit
Antal jammers, designed specifically for each diameter, offer a very high load capacity. It reaches 6 T on a rope of diameter 18 mm, in normal use condition. Antal's latest innovation, the QR10 and QR12 are openable under full load, without the need to resume winch tension. A feature that can be useful on high load ropes requiring rapid release in an emergency.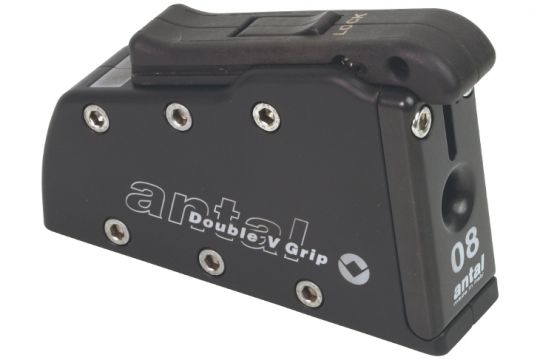 Jammer Antal Double V Grip