You have been in charge of Overseas since September 2017. Can you tell us about your career path, from enlightened navigator to head of a catamaran yard?
Stéphane Grimault: I've long been passionate about multihulls. After many years in Formula 18, when I wanted to switch to a liveaboard catamaran, I studied the offer. I saw that Outremer had been able to win the transatlantic race upwind. That convinced me of the qualities of the boats and in 1999, I bought my first Outremer 45 from Gérard Danson. With this yacht, I won the ARC twice in 2001 and 2006. Then I bought my second catamaran, an Outremer 55, which turned out to be Xavier Desmarest's first sale when he arrived at the head of the yard. When I then bought the Outremer 51 No. 2, I invited Xavier to go on a deckchair with me. We got to know each other well and the idea of 5X was born in the middle of the Atlantic. Always pushing for a sporty version, I'm also the one who was responsible for the birth of the Outremer 4X.
In parallel to this life of sailing, I was CEO of the Reebok France subsidiary, then of Converse and finally of New Balance for Western Europe. As I was starting a sabbatical year to sail after resigning, Xavier came to see me and said: "Grand Large Yachting is evolving. You know about overseas, boats and business. You fit the profile we're looking for to replace me. "We've come to an agreement. I spent a whole year on the Outremer 4X, which gave me a real knowledge of the great journey. And after that, on September 1, 2017, I took over the general management of Overseas. It's interesting to see the inside of the jar!
What are your commercial and industrial objectives for Overseas?
Stéphane Grimault: My goal is to stay as close as possible to the promise we make to our customers who set off on a great journey: "serene performance. "Our position is very clear. In a study of 4,000 people, it was found that Outremer is to sailboats what Porsche is to cars: a sports machine that maintains itself like a classic boat. For this, I will continue to work at an impeccable quality. By playing on the processes, better sequencing of production and increasing the plant's surface area, we will also limit delivery times to better meet demand.
And then, we must also think about the future, the planet and future generations, through electric propulsion for example. A new model between the Outremer 51 and the 5X could also find its place.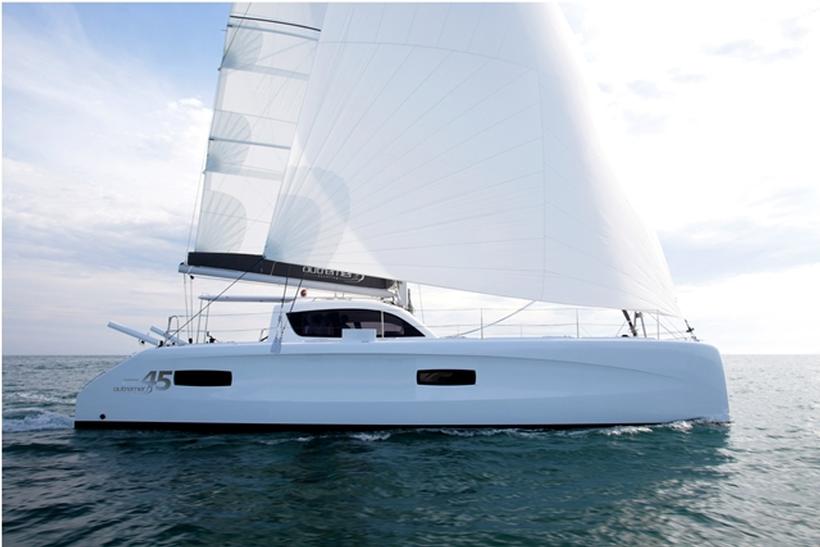 How's the work with Gunboat going? Are there any mutualisations possible?
Stéphane Grimault: Grand Large Yachting is organized by silo, with one skipper per brand. Then there are cross-cutting skills, such as design office. The group's strength is to rely on its skills and this cross-channel vision for its new projects. Thus we combine internal training and external expertise for our new plant. We are looking for employees in the design office, but also for operators, both for Gunboat and Overseas.