2nd DAME Award for Zhik
Australian sailwear manufacturer Zhik won its 2nd consecutive DAME Award at METS 2017. The prize goes to the Isotak X watch jacket, designed in partnership with the Dongfeng Race Team and Team Akzo Nobel for the Volvo Ocean Race 2017-2018. The equipment manufacturer's objective was to offer a unique jacket that adapts to all sailing conditions.
Comfort and modularity
Bart Milczarczyk, design manager at Zhik, insists on the 4 points developed by the team:
Study of new joints for the neck and wrists in Reziseal, a material developed by Zhik for its waterproofness and durability
A waterproof hood with a rigid polycarbonate visor for good sea and wind protection and optimum visibility when sailing
The modularity thanks to a system of zippers allowing to change hood and accessories according to the weather conditions
Safety, through reflective strips positioned at strategic points of the human body for better location in low light conditions.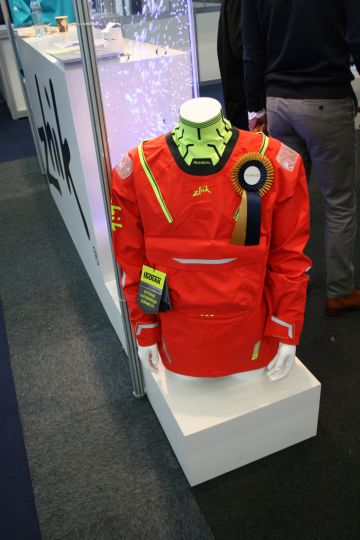 Innovate on a current product
The jury of the DAME Award was delighted with an innovation in a field that has already been the subject of many experiments. "This is an excellent example of how products that we all take for granted can be redesigned to provide a better user experience," the jurors rejoiced.
The Isotak X jacket is already sold in Australia and should be available in Europe in February 2018.