Expansion of missions
Florian Foglietti, founder of Nautex International, based in La Rochelle, had been in charge of distributing Leisure Furl furling booms for France since 2016. After a successful first year of collaboration, with several booms sold, the Forespar group, owner of Leisure Furl, has decided to extend the scope of the agreement and entrust Florian Foglietti with the European management of the group. He will be in charge of all the brands in the Forespar portfolio from Nautic 2017.
A multi-brand group
The Forespar group has several brands in the nautical sector grouped into 4 main product families:
Composite plumbing, under the Marelon brand. The company produces reinforced composite materials (valves, drains, through-hulls, vents, pipe ends, etc.)
Technical maintenance products, grouped under the English title Performance Care. The group manufactures lubricants, such as Marelub, and technical cleaning products.
The fittings. Forespar produces cleats and deck equipment. The pole tips are among the brand's best-known products and are widely used in offshore racing.
The furling booms. Leisure Furl is one of the pioneering brands in the market for furling booms.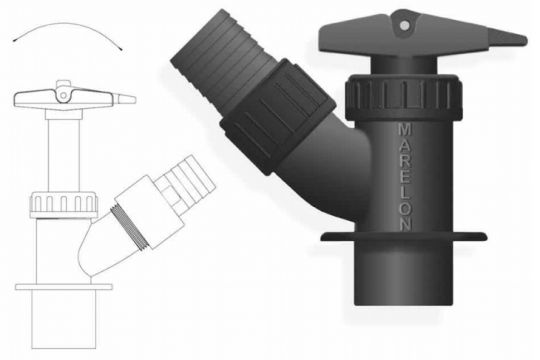 Developing the European market
"After a year of working together on Leisure Furl, we came to the conclusion with Forespar that the group needed reorganisation in Europe. So the management offered to take care of it," explains Florian Foglietti. "The reorganization affects the network, which I have to revitalize and develop by filling in the gaps in our implementation. It is also necessary to develop the business, which today mainly involves distribution and sale to yachtsmen. One of my main areas of work will be to push the original equipment, especially on the Marelon brand. If the FlowTech valve is well known in offshore racing, the brand must be promoted in shipyards to develop the OEM."