Last selection round
Birgit Schnaase, new president of the jury of the DAME Awards, announced the shortlist of products selected for the last phase of the 27th edition of the world's leading nautical industry innovation competition. 64 candidates had their equipment selected from among the 122 initial participants. All these innovations will be exhibited in a space dedicated to the DAME Award, within the METS 2017 exhibition, during which the winners will be announced.
An international and varied selection
We find in the selection of products for all sectors of boating and pleasure boating, from Stand Up Paddle to Superyacht, and at all prices, from 3 ? to over 100 000 ?. Applications come from 22 countries and are divided into 7 categories:
Marine electronics and related software: Spinlock for its
Interior equipment, furniture, material and electrical equipment used in the cabins: Vimar for its
Equipment for marinas and shipyards, Tools and materials for boat building
Deck equipment, Sails, Rigging: Harken for its
Clothing and accessories for the crew: Rooster for its
Rescue and safety equipment: Shakespeare Electronics for its inflatable VHF antenna
Machine, propulsion, mechanical and electrical systems and equipment: Triskel Marine Ltd for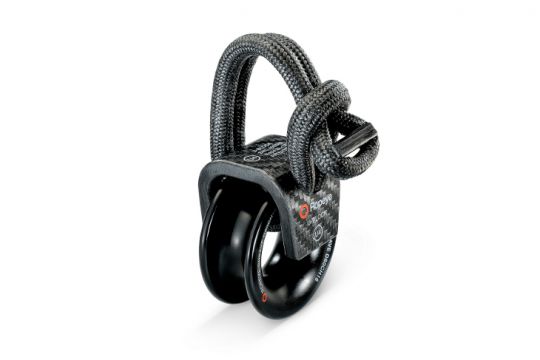 Ropeye's U Block pulley, nominated for the DAME Award 2017
Birgit Schnaase is delighted with the quality of the selection. "I am very positive about what we see for the 2017 edition of the DAME Award, with so many good applications. The maritime sector and its end users are changing. Younger and older generations often have different ideas about what they expect from a boat and their nautical equipment, with young people abandoning their own boats and preferring more accessible products. The tastes of wealthy customers are increasingly diverging from those of others. We are pleased to see that products are being developed to keep pace with these market changes."