What is JPK's current activity?
Jean-Pierre Kelbert: Today we produce about twenty yachts a year. The yard employs a team of 22 employees. The turnover was 2.5 M? in 2015. Our 5 models are available in two ranges: the racing boats JPK 10.10, JPK 10.80 and JPK 11.80 and the cruising boats with JPK 38 and JPK 45, all designed with the architect Jacques Valer. We carry out all the construction in-house, except the carpentry work carried out by Naviline.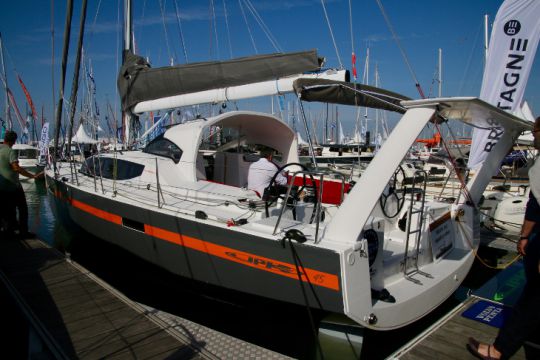 JPK 45
How are cruises and regattas articulated in JPK's production?
Jean-Pierre Kelbert: Each year, we produce between 6 and 8 cruise ships. Even if they are not the largest share in units, they represent 60% in value of the boats sold. With 4000 hours of work on a 45-foot boat, the cruising yacht with its more elaborate interiors is more complex to build than the regatta yacht. However, the regatta boats are very important for the image of the yard and they feed the cruiser market. That is why we always choose the crews to whom we sell the first copies. A boat with a good crew that wins will sell well.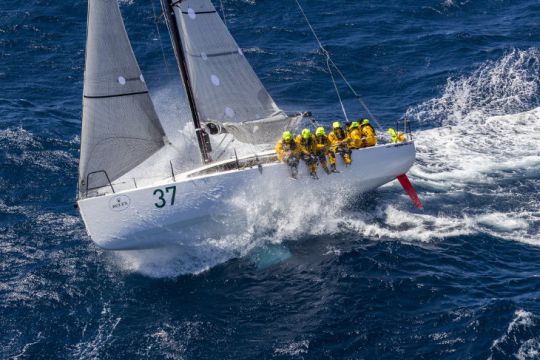 JPK 10.80 Mail from Leon, winner of the Sydney Hobart 2015 in IRC 4
What is the site's next project?
Jean-Pierre Kelbert : We will soon be launching a regatta yacht, the JPK 11.80. He is already very interested in England. This is important because today we carry out at least 50% of our activity in export.
What are JPK's industrial development projects?
Jean-Pierre Kelbert: We have already expanded our premises in Larmor Plage in 2015 and 2016 to 4,000 m². The deadline to obtain a boat at JPK is now one year on the regatta, where it is necessary to deliver during the season and 2 years for sailing boats in the cruising range. With about twenty boats a year, we have achieved a balance that suits us.