Torqeedo opens Thailand office
Torqeedo, the German specialist in outboard and electric inboard motors for yachting, opens an office in Bangkok, Thailand. It is for the manufacturer to respond to the strong growth of the market in the Asia Pacific zone. According to the company, increasing attention to marine conservation, sustainable tourism, ecological fishing and electrification of commercial vessels have created a strong interest in Torqeedo within public and private structures. The local team will be managed by David Hunter.
Philippe Blattès, new representative of the San Lorenzo yard
Philippe Blattès and his company PB-Yachting have signed an exclusive distribution agreement with the yacht division of the Italian yard San Lorenzo. Previously distributor of the Italian brand Azimut for 22 years, the entrepreneur embarks on a new adventure and will represent San Lorenzo in France, Monaco and the United Kingdom. The entity has 3 offices in Golfe Juan, London and Monte Carlo.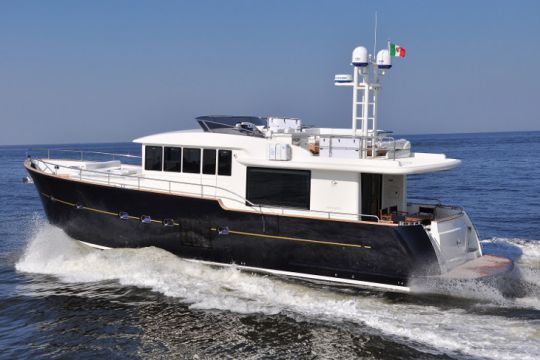 Creation of Cantieri Estensi Europe
The Italian boatyard Cantieri Estensi announces the creation of Cantieri Estensi Europe. In charge of the Europe-Mediterranean zone, it will benefit from the exclusive distribution of Estensi boats for Italy, France, Monaco, Switzerland, Croatia, Spain and Germany. The objective of the 15 members of the company will be to develop a commercial network in the area and recruit dealers. The management team will be presented at the Cannes Yachting Festival 2017.
World Sailing is looking for European host cities for the World Cup Series
The international sailing federation, World Sailing, has opened the candidatures for the organisation of the European stages of the World Cup Series, the Olympic sailing circuit. Interested cities are invited to submit their applications for the 2018 final, scheduled between late June and early July, as well as the European stage and the 2019 final planned for the spring.