You were elected head of the Filière Nautique Normande on 14 June 2017. Can you remind us of the path that led you to this post?
Franck Leclercq : Professionally, I was not born in boating. I started by working in the industrial, public works and construction sectors, within large groups, with important responsibilities. On the other hand, I have always practiced sailing as a hobby. I learned with my parents and sailed on board Arpeggios, Privateers and other sailing ships of that time. I belong to this latest generation of boat owners, which is tending to disappear with changing consumption patterns. Passionate about cruising and racing, convinced as a customer that things could be improved there, I naturally turned to boating when I wanted to invest in a company for a second part of my career more oriented towards pleasure. In 2007, I bought the Chantier Naval Chantereyne, a profitable business with two sites in Cherbourg and Granville and a dealer for major brands. Already used to interprofessional trade unions in the building and public works sector, I quickly invested myself, becoming president of the professionals in Granville after 6 months. While the environment was traumatized by the 2008 crisis, I was convinced that it was by sharing know-how and making win-win deals between colleagues that we could survive. I have been involved since the creation of the F2N in 2009, with Stéphane Constance from Grand Large Yachting, one of the initiators of the project. After a few years away, I'm back in force to move the F2N forward.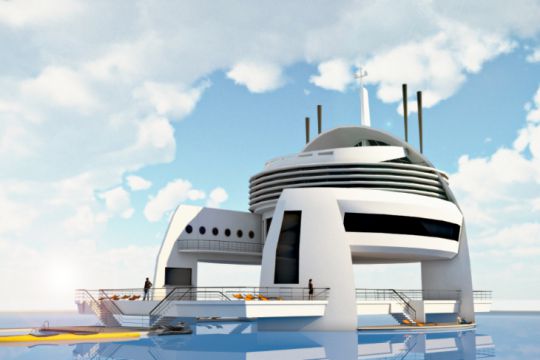 Base-Mer project led by F2N
What are the main tasks you wish to undertake at F2N?
FL : My objective is to give a more concrete turn to the actions of the F2N. Innovation is certainly needed, but we must never lose sight of the fact that the goal is to bring business back to our members. We don't have meetings to send boats to the moon! I would like the Board of Directors to switch to project management mode. Each Board member will be responsible for a project that is understandable to members and whose progress will be controllable and measurable. An assessment will be made at the end of my mandate.
Can you give us an example of a project?
FL : I can quote my project. Its goal is to get boaters back on board and on the water. A boat which sails is maintained, it is refitted, which brings work to the companies of the nautical industry. If it stays at the port, it ends up being forgotten there or resold. So I want to set up an online tutorial platform that gives cruise programs in Normandy, with advice and technical constraints like currents, draught available at anchor, etc...
Other administrators have offered to work on an international sailing show or Terre-Mer tourism packages. The export mission that already exists is also a project in its own right, which has met with real success.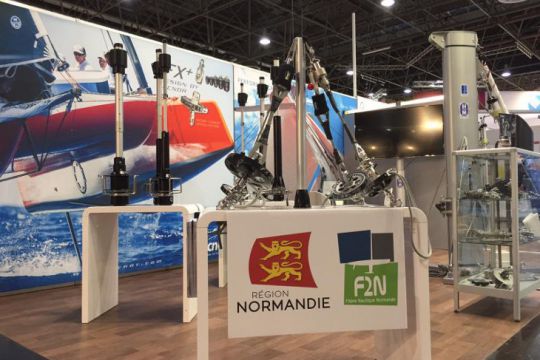 F2N company stand at Boot Dusseldorf, supported by the export mission
What are the challenges ahead for F2N?
FL : The budget of the F2N is a few hundred thousand euros, with a permanent employee. It is financed by the Regional Council, the membership fees and the profits of certain F2N actions. We have a beautiful nautical heritage in Normandy, but it has not always been easy to get this message across to certain elected officials. With the rapprochement of the 2 Normandy, some want to put water sports in a vast sea and river sector. We will have to find our place there while keeping our identity and our budget, in a context of difficult public financing. It's a beautiful challenge.