Emblematic British rigging company
The XPO company, managed by Xavier Phelipon and specialised in the sale and distribution of nautical equipment, becomes an importer of Allen deck hardware. The Allen brothers made a name for themselves in England in the 1950s, with aluminium blockers for the Hornet dinghies, much lighter than the hardware of the time. In 1956, they founded their company and quickly partnered with Jack Holt to market their products under the name Holt-Allen. In 2008, the partnership ended and the Allen brothers took over the brand name of the same name. They continue to develop innovative fittings for dinghies and small sailing boats and are well known in the UK.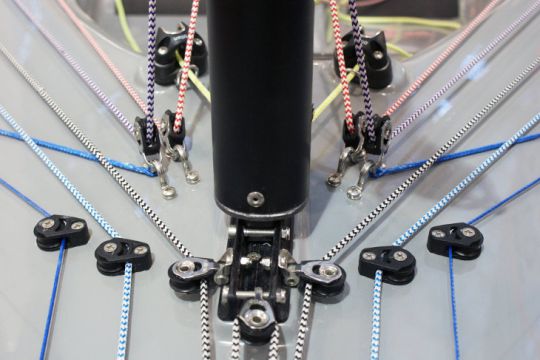 A complementary range
XPO is already importer of Antal fittings for France. Its manager, Xavier Phelipon, sees in Allen a relevant way to complete his offer. "With Allen pulleys and hardware, we will be able to better meet the needs of our current customers. Antal covers the big cruisers. With Allen, we offer equipment suitable for small cruisers and day-boats between 4 and 8 metres, with consistent aesthetics, design and technology. There are also small pulleys very useful for sailmakers and rigging suppliers."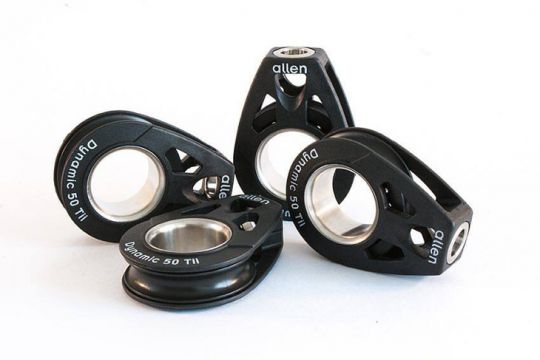 Growing smoothly
Xavier Phelipon does not set a short-term objective for rapid development. "It's a matter of feeling the ground gently, as we have done for other brands. We do not currently have exclusive import rights and Allen's few direct customers in France will continue to deal with them. Our objective, both XPO and Allen, is to make the brand better known in France by creating a stock, a technical support and a reactivity able to develop the activity. There are surely markets, perhaps even outside boating, that we don't know about."