127 Breton companies consulted
To carry out its survey, Bretagne Info Nautisme interviewed the managers of 127 companies in the Breton nautical sector. The questionnaire was completed by 24 shipyards, 47 repair and maintenance companies, 36 equipment manufacturers and 20 service companies, broken down by regional sector.
Stable morale
Compared to the survey carried out in the spring of 2016, the morale of Breton business leaders in the nautical industry is generally stable. More than half of them say they are quite confident or have high spirits. While stability is in order among new boat builders, morale is rising among OEMs and repairers, while service companies are more concerned than in 2016.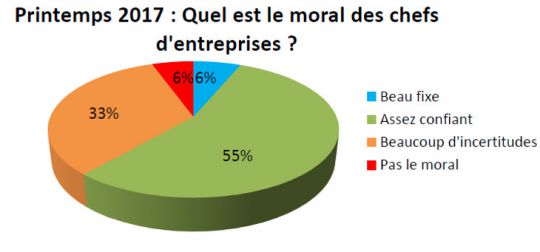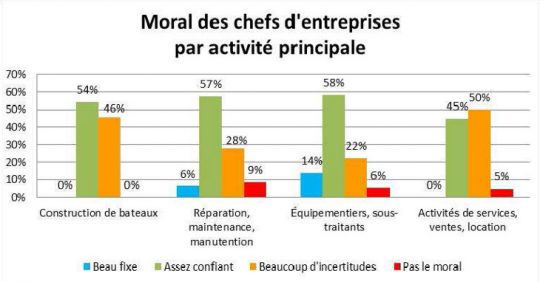 Turnover on the rise
While boat sales have been recovering for 2 years, the turnover of Breton yachting companies is stable or on the rise. There was a decrease in the number of companies reporting a decrease in sales. This is generally temporary; only 1 out of 3 companies that noted a decline were already doing so in 2016.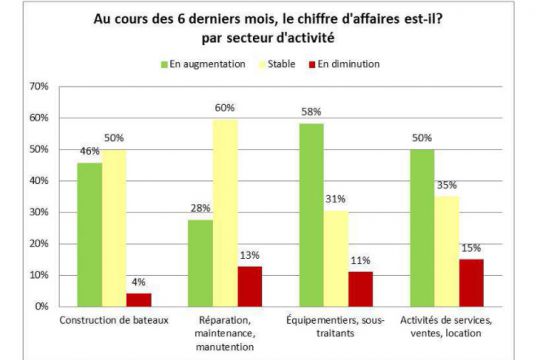 8 out of 10 companies expect their turnover to remain stable or increase over the next 6 months.
We note an increase in the share of exports among boat builders. However, this is not a strategy, but the fruit of an opportunity for 55% of them.
Financial objectives achieved
91% of companies surveyed say they have achieved their financial objectives, including 1 in 4 with difficulties. The latter are mainly competition, but also the financing of the activity and its decline.
With a stable or increasing cash flow for 80% of them, 65% of Breton companies invest. These are mainly investments related to production and commercial needs.
HR, stability and search for skills
The number of employees in companies, which are generally small, is increasing slightly. 1 in 3 companies hired in the last 6 months, mainly in production. The outlook over 6 months is stable.
The training needs identified for staff mainly concern professional techniques. Companies are also looking for new skills for production and technical specialties.
If euphoria is not in order, the consolidation of the recovery of the Breton nautical sector seems to be confirmed.