The Wave Boat 444, a boat 100% designed in virtual reality
Wave Boats are the original concept of propelling a boat by fitting a jet ski into it. After several years as a subcontractor, Sealver, owner of the Wave Boat brand, produces more than a hundred boats per year in its Sanguinet shipyard in the Landes. For the studies of its new model, in 2016, the Wave Boat 444, Sealver decided to innovate by working entirely in virtual reality. Equipped with a helmet, and spotted in space, designers can evolve on the virtual boat.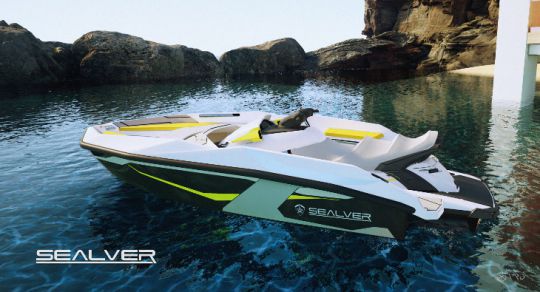 Wave Boat 444
An industrial interest
Sealver's primary motivation for investing in expensive virtual reality tools is design and production optimization. All the moulds and the factory are also modelled, so that all potential industrialization problems can be understood and anticipated. The operator visualises the work and can make comments. Patrick Bardon, Sealver's CEO, sees many advantages. "With a 3D model and classic images, you don't realize the volumes. If you put a tube of 20 or 22 for the balcony, you won't see the difference in classic 3D, whereas virtual reality immediately lets you see if it's too small or too big. Same for the depth of a bench seat or the height of a seat. Thanks to that, I didn't need a scale 1 model."
A commercial asset
Once the modelling work was done, it would have been a shame not to capitalize on it. Sealver has therefore decided to create a virtual showroom of 10,000 m². The client can visit the place, see the boats in the water. "It's as if we were there, we can even put our heads under water," rejoices Patrick Bardon. However, he insists on his approach: it is not a marketing gadget, virtual reality, chosen for production reasons, becomes an additional commercial asset.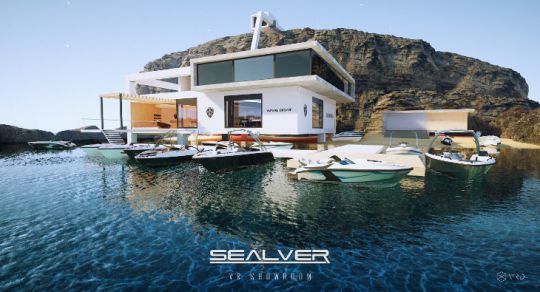 Showroom Wave Boat - Sealver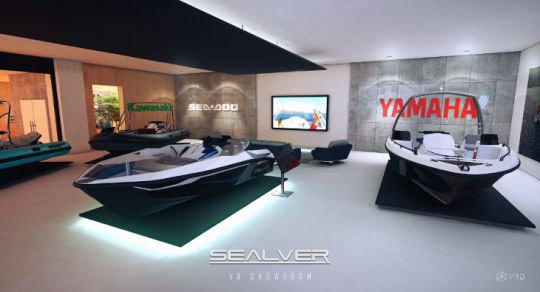 Showroom Wave Boat - Sealver