One pump in any position
The new Rule LOPRO 900 operates in any position, horizontal, oblique or vertical. Thanks to its fixing brackets, it can be mounted either on a partition wall or on a sloping plank.
The LOPRO 900 is supplied with all 19 mm, 25 mm and 28 mm fittings to suit the boat's pipe diameter. Thanks to the 180° rotation of the outlet and a 19 mm elbow, the connection to the network adapts to the configuration of each boat.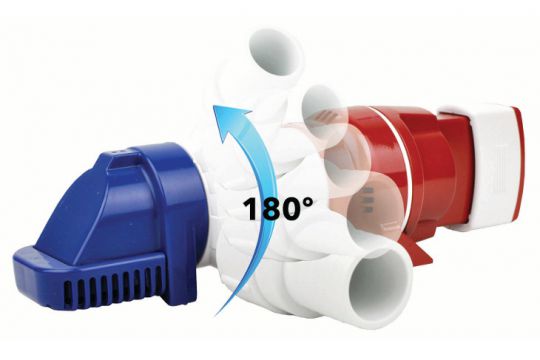 A compact model
The dimensions of the LOPRO 900 pump are reduced:
Automatic model 900S : L:225mm x 58 mm
Manual model 900D : L:180mm x 58 mm
It has a flow rate of 3393 L/h and consumes about 4 A depending on the load.
The pump is of course completely removable for better maintenance.
Ideal for small boats
For Hugo Ferlay, Rule product manager at Vidal Diffusion Marine, the new Rule LOPRO 900 is an interesting addition to existing pumps. It offers a more flexible product of use than the traditional Rule pumps, very recognized, but limited to the vertical installation. "The new LOPRO 900 Rule is ideal for small boats with limited space and shapes that are difficult to access. It should appeal to OE shipyards and small unit owners."
An affordable price
In addition, it offers a more economical alternative to the Jabsco pumps offered by VDM and competes with the Whale models. Rule LOPRO 900 is available at a public price of 60.73 ? HT.
More news to come
In the coming months, Rule should introduce a new design for its flagship Rule 360 and Rule 500 models. The brand thus intends to face the low-cost copies that today display an almost identical image.